You May Also Need...
REFRESH
Recycled Scrubber Sponges – Set of 3
WHY WE LOVE IT
The Bubble Up Sponge Set is both beautiful and functional. It's modern design will fit right in on your countertop, discreetly camouflaging its spring-loaded power! Set comes with 2 (perfectly-sized) sponges that you can easily disinfect in your microwave.
DESIGN
Ceramic, plant-based cellulose, abrasive from recycled water bottles
All of our products are made to be safe for you, down to the smallest details. The ceramic base keeps your sponge stored neatly, allowing it to dry neatly to reduce the risk of bacteria build up.
AT THE CORE
We're honored to be in your home, and promise to make ourselves useful. Not to mention sustainable, reusable, recycled and recyclable, even shareable, compostable, and occasionally huggable. Because we're totally committed to the home you live in, and the one we live on.
CARE INSTRUCTIONS
Dishwasher Safe (base + sponge): Your dishwasher can help give your Full Circle products a new lease on life. Just put the ceramic base in the top rack for a quick refresher and a solid cleaning. Microwave Safe: Your microwave can do double duty: reheating last night's pad thai and killing the nasty bacteria found in sponges. One full minute on high should work (just make sure it's wet).
Customer Reviews
Write a Review
Ask a Question
Filter Reviews:
wedding
Motorhome
1992
Emory
Portland
gifts
sponge
four
condition
people
08/24/2021
Glenda W.

United States
Great for gifts
Purchased as gifts for new home and wedding gifts
07/22/2021
RUTH F.

United States
I love this product!
I Purchased one of these for our Motorhome and after I tried it I had to get one for our house! I love it!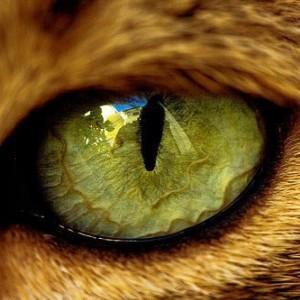 JJ
07/19/2021
Johnson, J.
Love Luv
I love how I can just have a soapy sponge and go and not have to fill the sink with soap every time I need to wash a pot or dish!! I've had mine for about four years now and I still love it and it's in perfect condition❣️ Sincerely, Emory & Joan JohnsonFoster Parents of Autistic people since 1992 ~ Portland,Oregon ♥ ! ☻ / ツ /▌ / \
02/18/2021
Michele P.

United States
Thumbs up
Excellent! Quality products!
In love with the cuteness
Love this!!! Looks so cute on my sink. I'm onw who decorates around my sink so ut looks super cute and works amazing!! Its a must have people!!