You May Also Need...
CLEAN REACH - Refill
Bottle Brush Refills
WHY WE LOVE IT
A double agent in scrub brush form. This bristle-packed scrubber does its best work out of sight, keeping the insides of your favorite bottles clean, bright, and oh-so drinkable.
DESIGN
Nylon bristles, bamboo, recycled plastic
We're all about the details and that means the whole product lifecycle has been considered, down to the non-toxic coating on the bamboo. Our certified recycled plastic bristles have super scrubbing power to get the job done making this product both efficient and sustainable.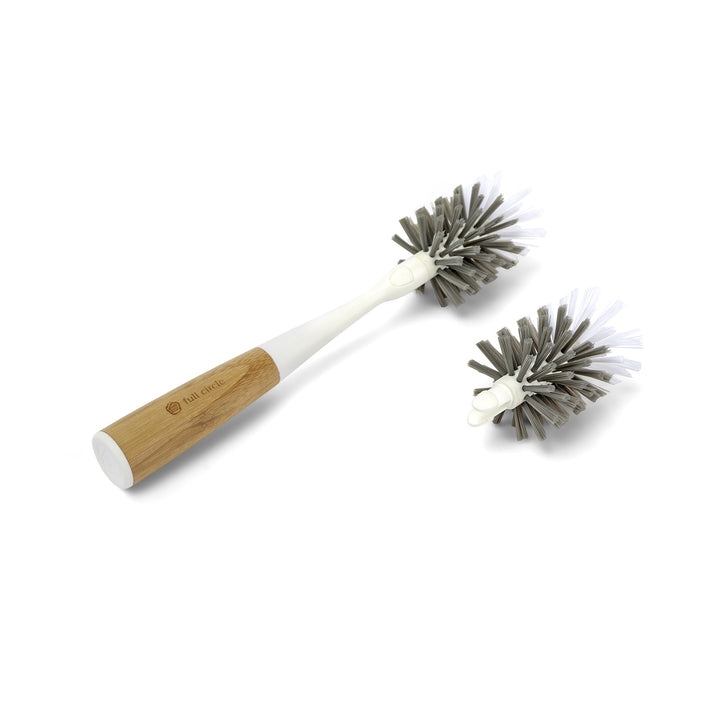 AT THE CORE
We're honored to be in your home, and promise to make ourselves useful. Not to mention sustainable, reusable, recycled and recyclable, even shareable, compostable, and occasionally huggable. Because we're totally committed to the home you live in, and the one we live on.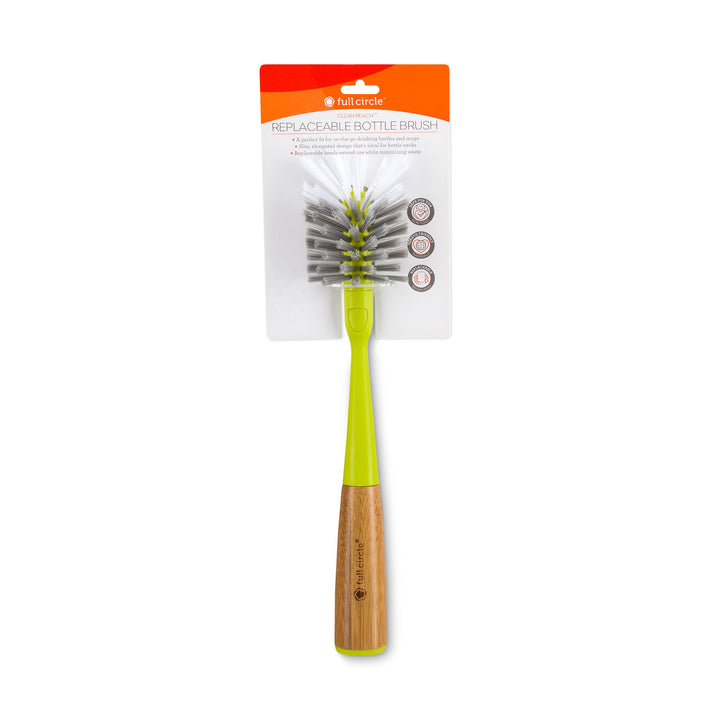 CARE INSTRUCTIONS
Dishwasher Safe Brush: Your dishwasher can help give your Full Circle products a new lease on life. Just put it on the top rack for a quick refresher and a solid cleaning.
Hand Wash: Products like this do best with a thorough wash in warm, soapy water. Just let it dry thoroughly before using and you'll be ready to go.
Bamboo Care: Help keep your bamboo products gorgeous by avoiding any prolonged soaks and using a natural cream or oil to restore their natural glow.
Customer Reviews
Write a Review
Ask a Question
Filter Reviews:
glasses
handle
bottom
tool
brush
head
website
dishes
REACH
water bottles
10/18/2023
Suzanne B.

United States
WWW (Wood Works Well)
Love it! I live in a teeny tiny studio, the kitchen is literally in my "bedroom/livingroom" I have to have everything coordinated and functional, not to mention, BEAUTIFUL.Its that simple.
09/29/2023
David G.

United States
Concept is good but not sure about execution
I really like the idea of replaceable heads, but there are 3 parts, only one of which is replaceable. The bamboo is glued to a plastic piece and they can become separated with use. Those parts are not replaceable, and it should be one piece, not 2. So eventually this product may fail (it happed to me after about 2 years).
09/29/2023
Karen S.

United States
Excellent Brush Cleaner
Great to use and easy to keep clean and fresh. Love that you can replace the head. I use this to keep my thermoses sparkling, as well as my glasses, cups and dishes.
02/10/2023
M

United States
Very impressive
We are now on our 3rd replacement head… in 1 or 2 years maybe?The scrub head lasts about as long as any other, but… we don't toss the whole thing out.The "used" brush might fit in a drill to make an autoscrubber?
03/15/2022
Jeff L.

United States
Very nice looking
Not only is the "Clean Reach" brush attractive looking, but works just like it's supposed to doAnd by the way, the bristles are not extremely stiff as some other reviews claim Nice product!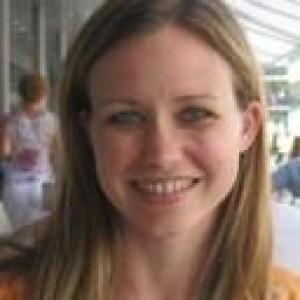 ES
02/27/2022
Emily S.

United States
Reliable brush; handle molds in standing water
Sturdy handle, clean look. I had a brush holder without good drainage, though, and the bottom of the handle molded.
12/31/2021
Sarah m.

United States
09/06/2021
Athene S.

United States
Comfortable Handling
Good, solid design. I like that the handle is easy to keep hold of while washing up. The bristles get into the corners nicely of my square glasses.
08/19/2021
Gregory R.

United States
Clean
Very effective tool
Works well
Bought this to clean large cups, blender, and cold brew filter.