You May Also Need...
TINY TEAM
Mini Brush & Dustpan Set
WHY WE LOVE IT
Part squeegee, part brush and dustpan, this tool removes the messiest of puddles from counters and tiniest of bits from surfaces. In addition to reducing paper towel waste, this nifty little set is self-standing, or fits right in a drawer.
DESIGN
Bamboo, Recycled Plastic, Thermoplastic Rubber
An indispensable countertop companion. Stands up for easy drying + storage, squeegee is separate from the brush so the bristles don't get wet
AT THE CORE
We're honored to be in your home, and promise to make ourselves useful. Not to mention sustainable, reusable, recycled and recyclable, even shareable, compostable, and occasionally huggable. Because we're totally committed to the home you live in, and the one we live on.
CARE INSTRUCTIONS
Hand wash with warm soapy water.
Customer Reviews
Write a Review
Ask a Question
Filter Reviews:
crumbs
sink
brush
countertops
dustpan
broom
squeegee
life
table
space
05/31/2022
Lauren L.

United States
Best gadget ever
I love this thing! My husband saw it under our sink and had no clue why it was there. I was waiting for a little to spill something so I could test this thing out (we have tiled countertops). Sure enough, it happened and while my husband sat back with a look of disbelief, I grabbed this thing and squeegeed the mess, unhooked the brush and swept up crumbs from all the surfaces, and then wiped down. He was amazed and impressed, and said "I don't know how much you spent on that thing but it's worth every penny". It really is. I love this thing. Best kitchen buddy you could have or want!
12/31/2021
Sarah M.

United States
12/20/2021
Jessica

United States
Game changer
Honestly don't know why I waited so long to purchase this. Makes cleaning up the counter so easy. Use the brush to sweep up crumbs, use my sudsy full circle almond sponge to scrubs, use the squeegee part of this to clean up the suds. I literally use this EVERY DAY.
12/09/2021
Shannon

United States
Perfect for cleaning up after meals
I was so excited to get this little broom/squeegee/ dustpan combo. I'd previously purchased a hand broom and small pan for kitchen countertops and table to clean up after meal prep and consumption, but never ended up using it - too cumbersome. But this duo is perfect! I use it frequently and love it - so much, in fact, I've ordered three more to gift family and friends.
10/29/2021
Kerry M.

United States
Used everyday
Great little item to pick up all the crumbs on the kitchen table & counter before their wiped down.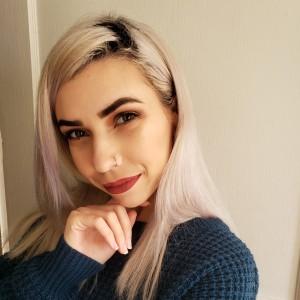 CL
10/15/2021
Cassandra L.

United States
10/14/2021
Joshua B.

United States
Awesome
Use it all the time. Great size.
07/21/2021
Teresa J.

United States
Great little helper
I love the diversity of wet or dry use. One gadget - dual purpose. Saves time and my valuable limited space.
03/10/2021
Irene M.

United States
Great Product
3 in 1 tool. Absolutely love it. Easy to use. Easy to clean. I use it every day.
01/21/2021
Ruth

United States
Great at getting crumbs...
This is really good at sweeping crumbs, however...it was difficult to get unclasped which doesn't bother me nearly that it's really difficult to grasp. It hurt my hand to use (and I am not old or arthritic)... it kept slipping and holding it was incredibly awkward.