You May Also Need...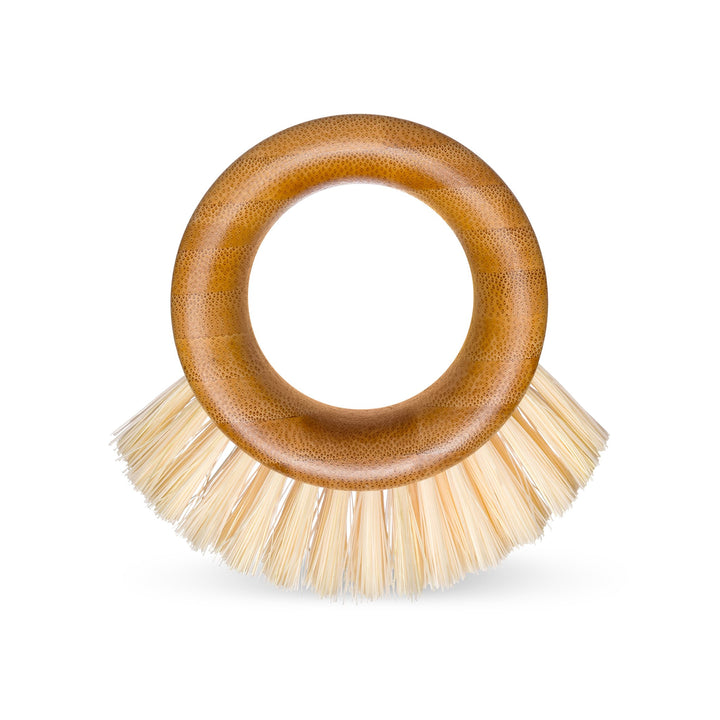 WHY WE LOVE IT
A few drops of water and our super-soft nylon bristles are all you need to gently clean your favorite shrooms. The handy scoop removes gills (and the dirt & bugs that may be lurking). He's tough enough for portobellos, but has a sensitive side for chanterelles. He's your go-to guy with a little bit of funk.
DESIGN
Bamboo, recycled plastic, nylon bristles
Plastic, sometimes with good reason, has a really bad reputation. But don't worry, our recycled plastic is BPA free, making this little tool easy and safe to use. Now back to scrubbing those shrooms.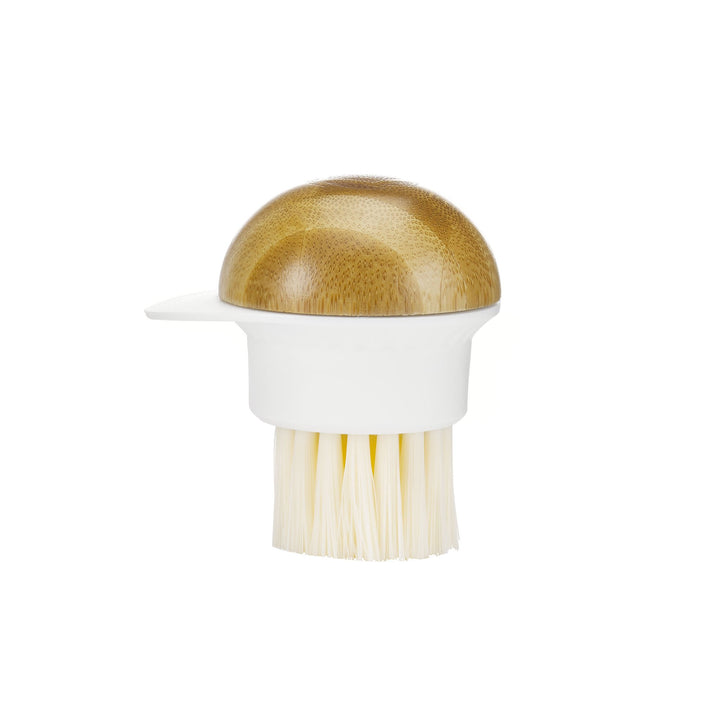 AT THE CORE
We're honored to be in your home, and promise to make ourselves useful. Not to mention sustainable, reusable, recycled and recyclable, even shareable, compostable, and occasionally huggable. Because we're totally committed to the home you live in, and the one we live on.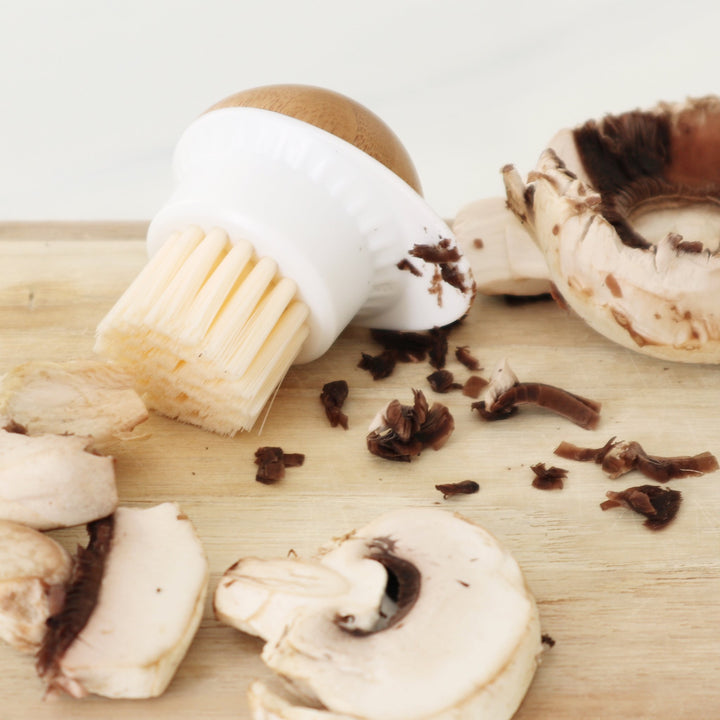 CARE INSTRUCTIONS
Products like this do best with a thorough wash in warm, soapy water. Just let it dry thoroughly before using and you'll be ready to go.