You May Also Need...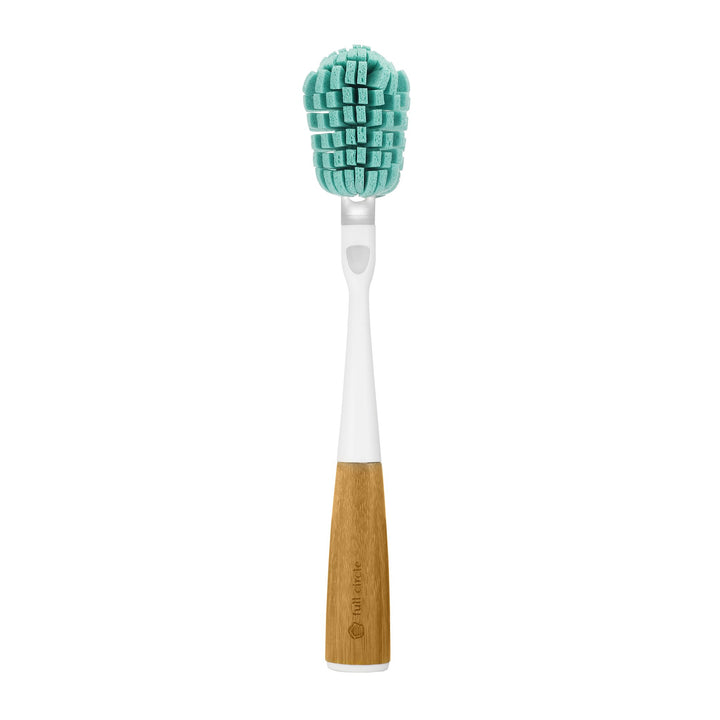 MAGIC WAND
Replaceable Glass Cleaner
WHY WE LOVE IT
Clean dishes for weeks! What could be better? Seriously Suds Up includes an eco-friendly, super affordable, beautifully designed soap dispensing cleaning brush and replacements sponges and brushes so you have sparkly, fresh, dishes and no moldy sponges.
Included is the Suds Up Soap-Dispensing Dish Brush, Suds Up Dish Sponge Refill and Suds Up Dish Brush Refill.
DESIGN
Bonterra Plant Plastic, Bamboo, Plant Fiber Bristles, Recycled Plastic, Cellulose

We're all about the details and that means the whole product lifecycle has been considered, down to the non-toxic coating on the bamboo. Our recycled plastic bristles and sponge have super scrubbing power to get the job done making this product both efficient and sustainable.
AT THE CORE
We're honored to be in your home, and promise to make ourselves useful. Not to mention sustainable, reusable, recycled and recyclable, even shareable, compostable, and occasionally huggable. Because we're totally committed to the home you live in, and the one we live on.
CARE INSTRUCTIONS
Hand Wash (Base): Products like this do best with a thorough wash in warm, soapy water. Just let it dry thoroughly before using and you'll be ready to go. ,
Dishwasher Safe(Refill heads): Your dishwasher can help give your Full Circle products a new lease on life. Just put all parts in the top rack for a quick refresher and a solid clean