WHY WE LOVE IT
Spiff your space without your hands getting dirty. Our sleek, slip-resistant gloves combat muck while keeping you dry and out of harsh chemicals' reach. From kitchens and baths to mudrooms and more- this sturdy pair goes the distance in style.
DESIGN
Latex, Cotton, Rayon, Nylon
Interior lining made from a unique blend of nylon & rayon from plant fibers. 100% Natural latex exterior, 100 cotton cuffs. Lined to protect your hands from harsh chemicals and hot water.
AT THE CORE
We're honored to be in your home, and promise to make ourselves useful. Not to mention sustainable, reusable, recycled and recyclable, even shareable, compostable, and occasionally huggable. Because we're totally committed to the home you live in, and the one we live on.
CARE INSTRUCTIONS
Hand Wash in hot water, hang dry.
Customer Reviews
Write a Review
Ask a Question
Filter Reviews:
gloves
pair
dishes
Hands
lining
quality
inside
time
rubber gloves
medium
04/16/2022
Megan

United States
01/18/2022
Lisa

United States
Great gloves, but wish their was an X-Large.
I bought two pairs of these gloves (medium and large) thinking I would use the medium and my husband would use the large. It turned out that the medium gloves were too small for my hands and the larges were too small for my husbands hands. Luckily, I was able to gift my grandmother the medium gloves (she's the one who turned me on to rubber gloves, so it's a perfect gift!) and I kept the large for myself. They are GREAT gloves! They seem very durable and they are so comfortable to wear. They are super soft inside, thick enough to handle some tough cleaning duties, and flexible and grippy enough to wash wine glasses. They actually make doing dishes a little less terrible. I only wish I could get a pair for my husband!
12/16/2021
Kelly

United States
Great gloves!
Theses are truly quality gloves. I would definitely purchase them again!
12/15/2021
Brooke

United States
Holds up great!
I use these gloves every time I wash dishes and load the dishwasher. They hold up great and comfortable. I am going to get another pair for cleaning!
11/18/2021
Darlene M.

United States
Reinforced Tips
These gloves are great my only qualm is I wish they had reinforced finger tips because that's the area that keeps splitting apart after a while.
10/25/2021
Sharyn N.

United States
Okay for small hands
The S/M are just slightly too big for my hands while being slightly too short in the fingers so I wish they came in distinct small, medium and large sizes. The quality is great, though, with substantial thickness and felting on the inside which makes it comfortable.
10/21/2021
Amanda N.

United States
great gloves
I like these gloves. They are sturdy and attractive.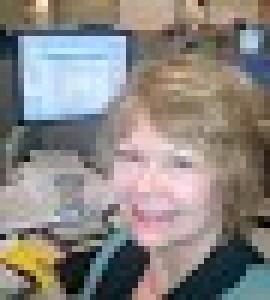 MG
08/26/2021
Martha G.

United States
Splash Patrol
These are, for my money, the best gloves on the market. I highly recommend the gray ones. (A green pair developed a sticky residue that transferred to some of my dishes. The company very kindly sent me a replacement pair.)
08/17/2021
JoanneK

United States
Durable Gloves!
I am so happy to have found good quality, sustainably made gloves! The lining is comfortable and the gloves last a reasonable amount of time considering the dishwashing I put them through. And when they are no longer suitable for dishwashing they move on to art projects, gardening and other cleaning projects.
08/13/2021
Michelle

United States
Comfortable Gloves
I like these gloves a lot! They're my second pair, the medium fits my hand better than the large.