ZERO
Dish Cleaning Set
---
Dishcloths use as a dishcloth or reusable napkin.
Dish Brush's perfect for scrubbing tough messes off dishes and hard surfaces

Zero waste = completely biodegradable or compostable at end of life. (Including packaging!) Nothing gets sent to the landfill. 

Plastic-free packaging.

Dishcloths dimensions: 12.01" x 12.01" x 0.02" | 30.51cm x 30.51cm x 0.51cm

Dish Brush dimensions: 3.54" x 1.97" x 1.97" | 8.99cm x 5.00cm x 5.00cm
You May Also Need...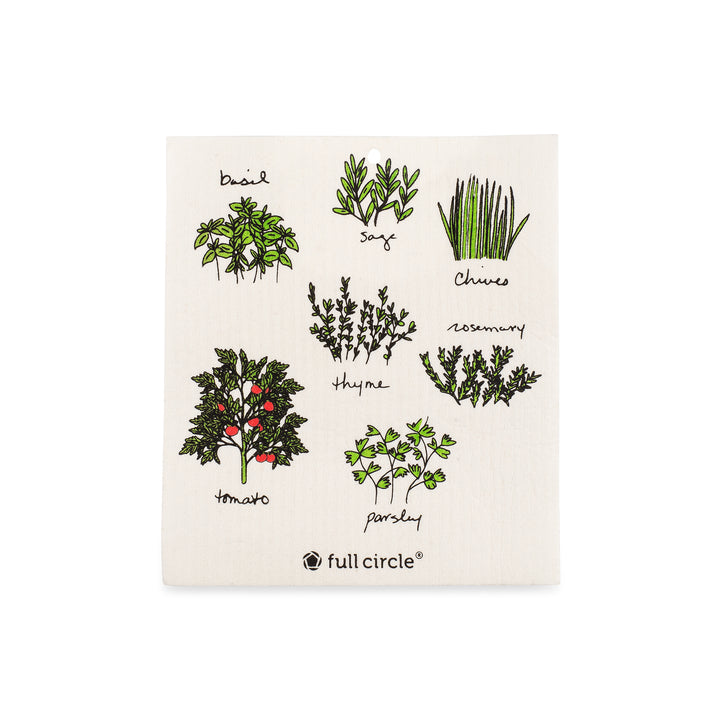 ZERO
Zero Waste Sponge Cloth
WHY WE LOVE IT
Try out our Zero Waste Dish Set -- it won't help with that stack of dishes, but biodegradable is better.
Included is the Zero Waste Dish Brush and 2 sets of Zero Waste Dishcloths.
DESIGN
100% Organic cotton, jute rope, coconut husk
Living a zero-waste lifestyle isn't for everyone, but our Zero Waste Collection is a great place to start. Made from natural materials, Zero by Full Circle allows you to swap out your sink-side favorites with products that are completely zero waste, without sacrificing function.

AT THE CORE
We're honored to be in your home, and promise to make ourselves useful. Not to mention sustainable, reusable, recycled and recyclable, even shareable, compostable, and occasionally huggable. Because we're totally committed to the home you live in, and the one we live on.
CARE INSTRUCTIONS
Hand Wash: Wash with warm soapy water, lay flat to dry.
Machine Washable (Dishcloths): machine wash, hang to dry.
To Dispose all products: Place in your compost.