ZERO
Zero Waste Dishcloths
---
Perfect for use as a dishcloth or reusable napkin.

100% certified organic cotton.

Zero waste = completely biodegradable or compostable at end of life. (Including packaging!) Nothing gets sent to the landfill. 

Plastic-free packaging.

Set of 3 cloths.

12.01" x 12.01" x 0.02" | 30.51cm x 30.51cm x 0.51cm

WHY WE LOVE IT
Our 100% organic cotton dishcloths are created using plant-based dyes making it the perfect companion for all your dish-drying and reusable napkin needs.

DESIGN
Living a zero-waste lifestyle isn't for everyone, but our Zero Waste Collection is a great place to start. Made from natural materials, Zero by Full Circle allows you to swap out your sink-side favorites with products that are completely zero waste, without sacrificing function.

AT THE CORE
We're honored to be in your home, and promise to make ourselves useful. Not to mention sustainable, reusable, recycled and recyclable, even shareable, compostable, and occasionally huggable. Because we're totally committed to the home you live in, and the one we live on.
CARE INSTRUCTIONS
• To Clean: Machine Washable, hang to dry.
• To Dispose: Place in your compost

Customer Reviews
Write a Review
Ask a Question
Filter Reviews:
dishes
spills
zero
kitchen
napkins
cloths
paper towels
everything
material
pans
05/18/2022
Jamie A.

United States
this was my 2nd pack of these
These washcloths are really well made the material is a good weight. I use them all around my kitchen. They wash really well and will last a long time. I also appreciate the lack of packaging they came with - this was my second time purchasing them.
03/20/2022
Cortney M.

United States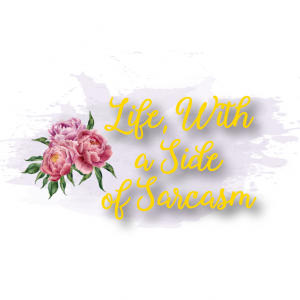 M
03/18/2022
Meg

United States
We've saved so many paper towels!
These have almost completely replaced our use of paper towels! They're great for spills, to use as napkins and as hand towels and great for drying dishes. I also use these to clean my windows, to dust and to clean surfaces! So versatile!
03/15/2022
Ana L.

United States
Extremely versatile!
I could clean anything. The weave allows for scrubbing. It's great for counters! Dirt washes right off in the sink. It's been a great addition.
03/09/2022
Alison G.

United States
Perfect for the table
The Zero Waste Dishcloths make fabulous cloth napkins. I've used them for a couple weeks now. They're absorbent and everything washes out. Loving that they stay so clean looking. And I love that I'm no longer tossing so many used napkins.
03/09/2022
Christina

United States
These are the best!!!
I am honestly so impressed by these products. I dried my dishes with these and it did such an amazing job. Dry and sparkling. My daughter spills stuff all the time and these were perfect for her spills. Way better than paper towels. Soaked up everything. Nothing left. I basically used these for everything you would do with paper towels. They are amazing!!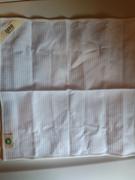 03/08/2022
Christina V.

United States
These are really good!!
I got to try the Zero Waste Scrubby Cloths. This is based on my opinion only. They are 2-1 cloths with a scrubby side made from Japanese Washi Paper. Plant based product. They were awesome to use. Very strong. Cleaned my pans so well. Definitely took of the food that normally isn't so easy to come off. No scratches. I am definitely going to have to look into more of these. I really have no complaints. I enjoyed using them. It says when it is time to dispose of to put it in the compost bin.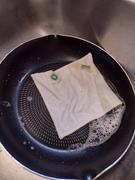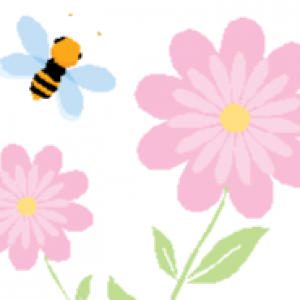 H
03/03/2022
Heidi

United States
03/02/2022
Rebecca W.

United States
Good Cloth. Keeps Shape.
Good, versatile cloth that is handy about the kitchen. Got more absorbant after a few washes and so far it has kept it shape well (no stretch/shrink). It is a thin cloth and the waffle texture is nice but not much for scrubbing.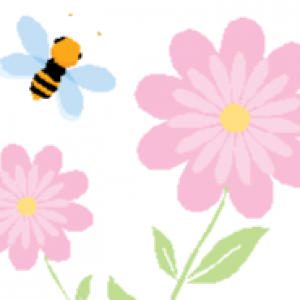 HB
02/26/2022
Heidi B.

United States
So useful!
I am finding out that this is one handy little cloth. I wonder how I have been getting along without it all this time. I always keep it hanging on the handle of my stove. I always found the best way to clean my stainless steel appliances was wiping with a wet paper towel, then drying with another one. It was so wasteful. This works so much better and when I've used it a couple of times I throw it in the wash, and that is so handy. They are gentle to use even on my glass cook top yet are absorbent and dry fast. Also great for wiping quick spills in the kitchen. This has been a go to little product for me!