WHY WE LOVE IT
Organize the chaos – or just pack a snack for the road. These sustainable storage bags are a convenient solution to storing every bit (or bite) you want to keep close at hand and tidy, too. Stow, seal, and wash them to your heart's content. Label and wipe clean with a dry erase marker. From travel and household essentials to recipes and pantry goods, these bags go the distance.
DESIGN
Reusable FDA-Grade EVA material
Ziptucks are a versatile, sustainable and convenient storage solution that are also reusable.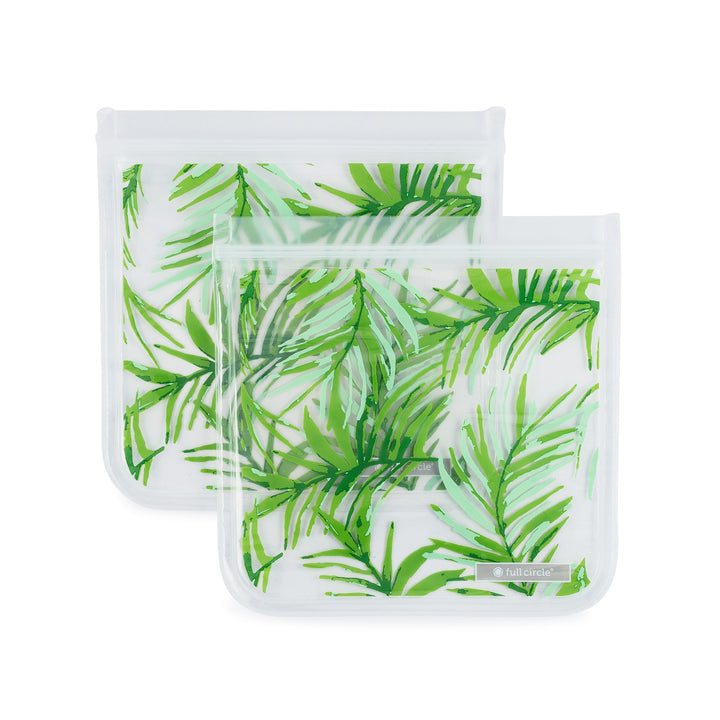 AT THE CORE
We're honored to be in your home, and promise to make ourselves useful. Not to mention sustainable, reusable, recycled and recyclable, even shareable, compostable, and occasionally huggable. Because we're totally committed to the home you live in, and the one we live on.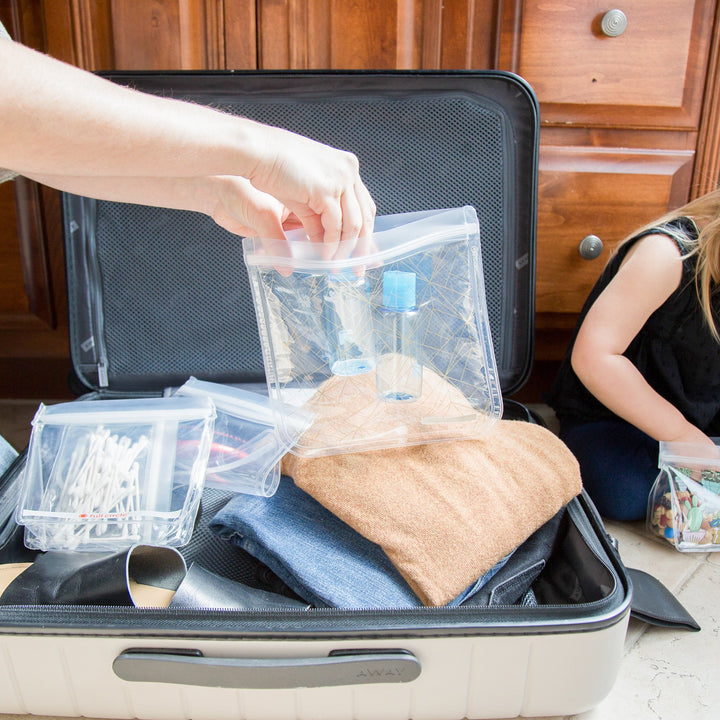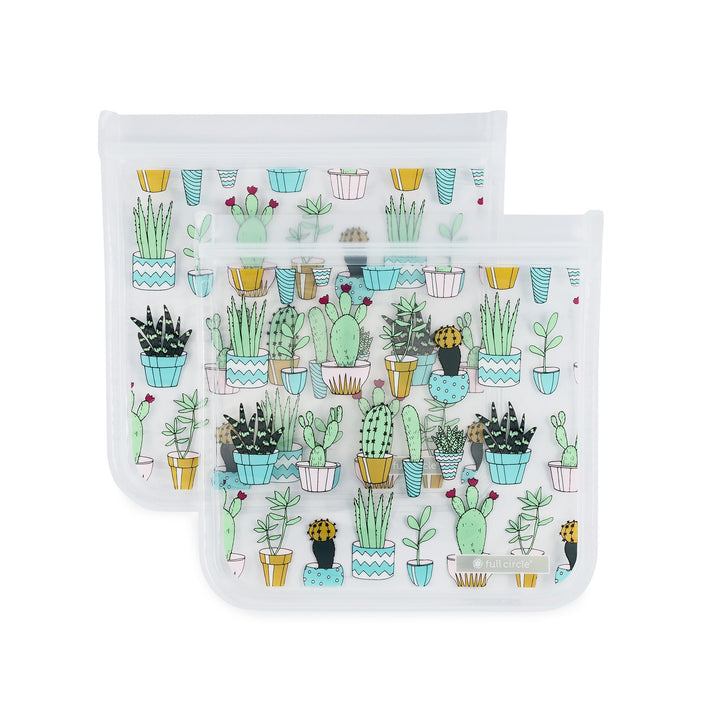 CARE INSTRUCTIONS
Hand Wash: Wash with warm soapy water. Turn inside out for easy drying and let dry thoroughly before using.
Customer Reviews
Write a Review
Ask a Question
Filter Reviews:
seal
palm fronds
Ziptucks
investment
guilt
capacity
anything
plastic bags
products
bags
01/24/2022
Marline S.

United States
Sturdy with good capacity
I've used these bag a couple of times now with dry foods, like a sandwich or apple slices. The seal is sturdy as are the sides of the bag. They seem like a good choice for freezing items for long periods, although I've not tried them in that capacity. The only drawback is that the folds at the very bottom of the bag take some doing to lay flat for cleaning. Otherwise, they are a good quality snack bag!
12/11/2021
rachelle

United States
LOVE these!
I have several of these and these are gifts. I love these reusable bags--they're great!
10/18/2021
Susan W.

United States
So great I bought more
I love the zip tuck bags - I have several in all the sizes. My only complaint is that they're a little difficult to reseal when I remove one from the freezer, take out something, and then return the bag with the remaining contents to the freezer. But really, it's no big deal. I've recommended these to friends.
10/10/2021
Deborah J.

United States
quality
I love these products. very durable
06/28/2021
Debbie O.

United States
Well made
I like these bags. They are sturdy and work well. But they aren't that easy to clean. They don't stay open to dry out. You need to wash and dry with a towel immediately. But otherwise very nice reusable bag.
06/17/2021
Sumbul

United States
Strong, long lasting
These feel so sturdy I'm certain they'll last a lifetime. They r great for storing anything, esp. on road trips or travel. I fit my whole family's cell phone chargers (about 4-6 cords and their accompanying plugs) in just one bag.
12/22/2020
Sara M.

United States
Love them!
Functional and pleasing to the eye.
09/11/2020
Emily N.

United States
Best reusable bags out there
These are slick! Seriously, I've tried a few reusable baggies and these have the best zipper by far. Plus, they have fun designs.
08/19/2020
Mallory H.

United States
guilt free and happy!
No more guilt about single use plastic bags that are bad for the environment, thin and leaky,, don't really seal well and are expensive. These Ziptucks are sturdy, wash well, fun to use and are worth the slight investment at the front end. The palm fronds make me happy!
Durable and Handy
I brought these bags in marshalls and they were a 4.99 minus tax. But let me tell you these bags are so durable and their material is great and washable and does not show any scratches, it is basically scratch-free. Having brought these bags was one of my most valuable buys and I will buy more when I go to Marshalls again. These bags are so roomy and fit regular sized sandwiches plus a couple of celery sticks. I brought another pack that included two large bags and two small-sized bags for the same price, but they are very scratchable and do not seem as good material as these Ziptuck's. I will definitely be returning the bags and switching to the full circle bags. These are much better than other brands. I love them, and I highly recommend them.