BRAND NEW
Bathroom Cleaning Bundle
---
All the vital tools to make your bathroom look brand new!
Included is the Scrub Queen Toilet Brush, Grunge Buster Grout & Tile Brush, Renew Recycled Microfiber Essential Cloths Set of 5, Bottle Service Refillable Glass Spray Bottle.
Scrub Queen's tough bristles with a "mohawk" design gets into hard-to-reach places  and tucks neatly into ceramic holder
Fill your Bottle Service's 16oz glass bottle capacity with your favorite cleaning solution and use Grunge Buster's tough bristles for grout, soft for tile
You May Also Need...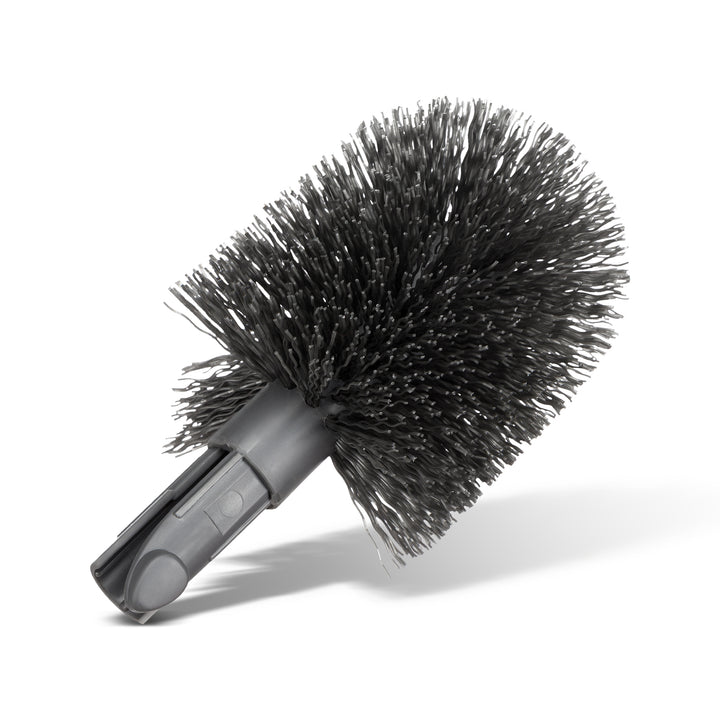 SCRUB QUEEN REFILL
Toilet Brush Replacement Head
WHY WE LOVE IT
It's time to tackle the bathroom with our new Bathroom Bundle. Give some tough love to the tubs, tiles, and surfaces that need it most. From grout grime to shower scum, we're making even the messiest bathrooms — sparkling.
DESIGN
Glass, bamboo, silicone, plastic, recycled plastic, recycled polyester, polyamide, dry earth, recycled aluminum, ceramic, ABS

Finally, a toilet brush you wont have to hide away. With a ceramic base (plus the power of a moisture and odor absorbing Dry Earth insert) you can clean your toilet in style.

AT THE CORE
We're honored to be in your home, and promise to make ourselves useful. Not to mention sustainable, reusable, recycled and recyclable, even shareable, compostable, and occasionally huggable. Because we're totally committed to the home you live in, and the one we live on.
CARE INSTRUCTIONS
Hand wash (Grunge Buster, Bottle Service sprayer): Products like this do best with a thorough wash in warm, soapy water. Just let it dry thoroughly before using and you'll be ready to go.
Dishwasher Safe (Scrub Queen ceramic, Bottle Service glass): Your dishwasher can help give your Full Circle products a new lease on life. Just put all parts in the top rack for a quick refresher and a solid cleaning.
Machine wash (Renew): Machine wash cold, tumble dry low. Check care label for more specific instructions

Scrub Queen: Switch out the replaceable brush and Dry Earth™ disk every 6 months.