You May Also Need...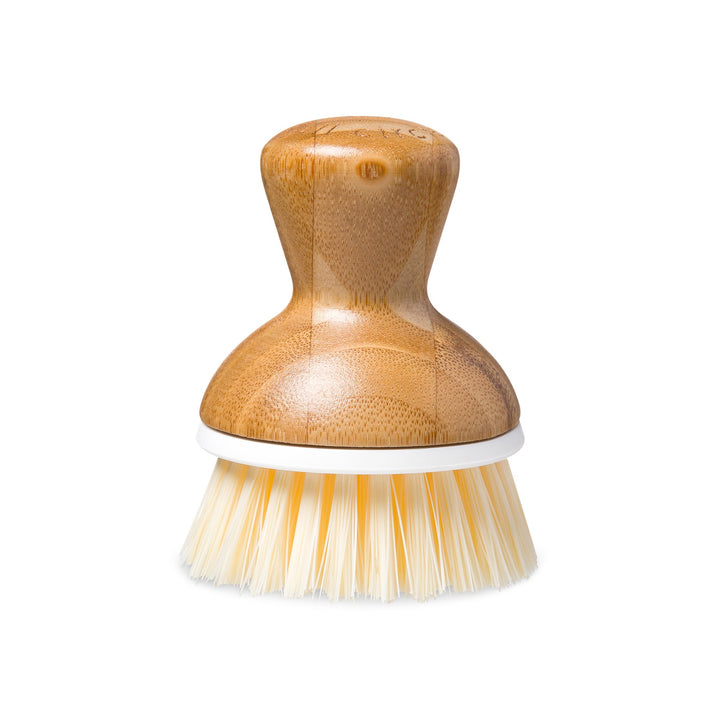 BUBBLE UP
Bamboo Dish Brush
WHY WE LOVE IT
The smartest thing since sliced bread, this next-to-sink soap pump and sponge (and brush) holder provides a streamlined way to keep dishes clean and sponges feeling fresh. The deep container and spring-loaded platform replaces messy bottles and requires less soap to get the job done. Drying upright, the sponge avoids mold and bacteria growth. This clutter-free companion is a dish-doer's best friend.
DESIGN
Plastic-free cellulose sponge, certified recycled plastic, silicone, partially-recycled stainless steel, and ceramic
Plastic-free packaging
AT THE CORE
We're honored to be in your home, and promise to make ourselves useful. Not to mention sustainable, reusable, recycled and recyclable, even shareable, compostable, and occasionally huggable. Because we're totally committed to the home you live in, and the one we live on.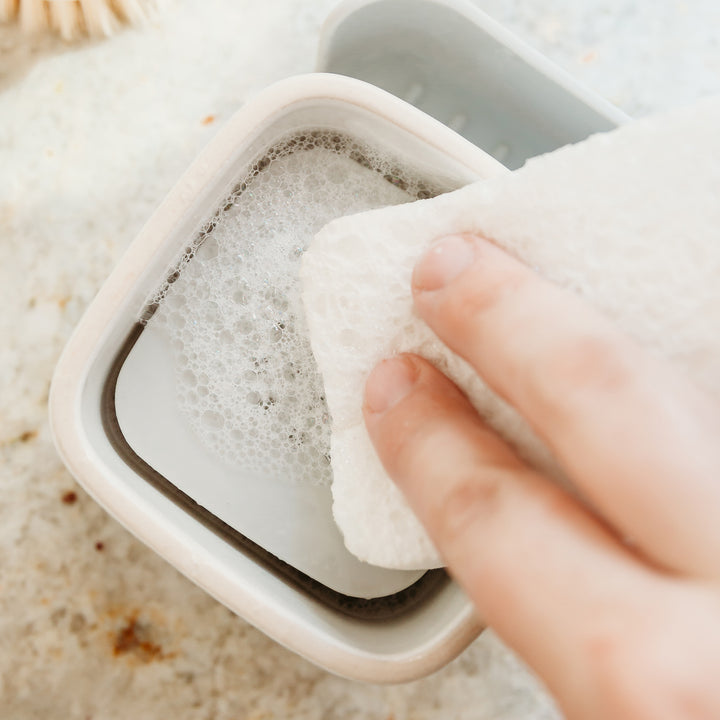 CARE INSTRUCTIONS
The ceramic cup and silicone base are dishwasher safe, top rack only. Wet compressed sponge to expand, and disinfect wet sponge in the microwave for 2 minutes.