WHY WE LOVE IT
If you like piña coladas and getting caught in the rain, then you'll like this sponge/scrubber combo. Made from cellulose, recycled plastic, and coconut husk, it has a heavy duty abrasive with a coconut scent that sends you straight to the beach – toes in the sand, drink in hand. Which isn't a bad place to be when you're standing at the kitchen sink.
DESIGN
Cellulose, Certified Recycled Plastic & Natural Coconut Husk
Our most abrasive scrubber combined with a natural cellulose sponge. No Triclosan. Great island scent!
AT THE CORE
We're honored to be in your home, and promise to make ourselves useful. Not to mention sustainable, reusable, recycled and recyclable, even shareable, compostable, and occasionally huggable. Because we're totally committed to the home you live in, and the one we live on.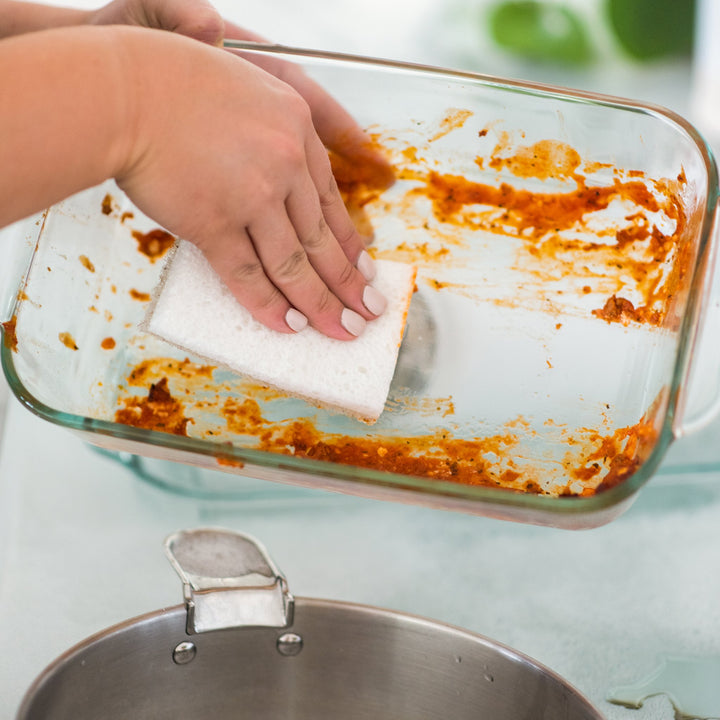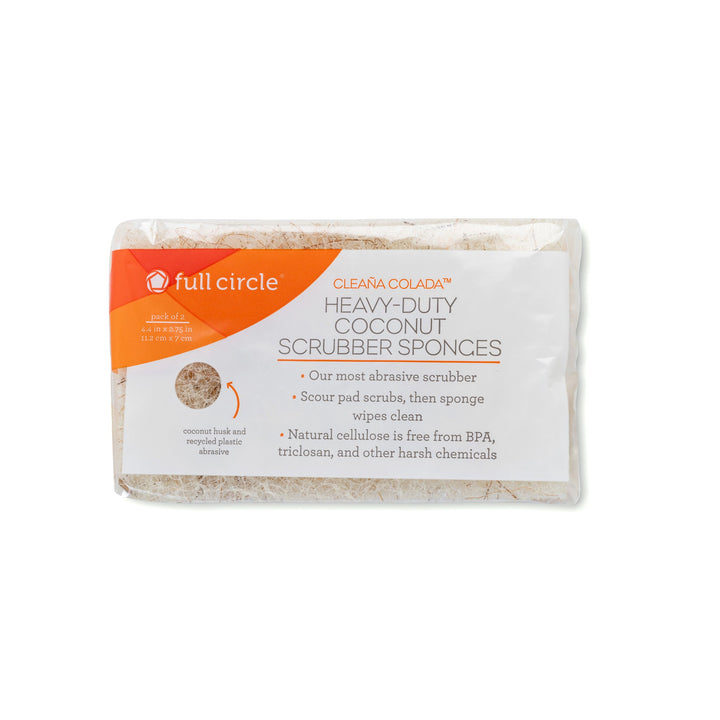 CARE INSTRUCTIONS
Products like this do best with a thorough wash in warm, soapy water. Just let it dry thoroughly before using and you'll be ready to go.