You May Also Need...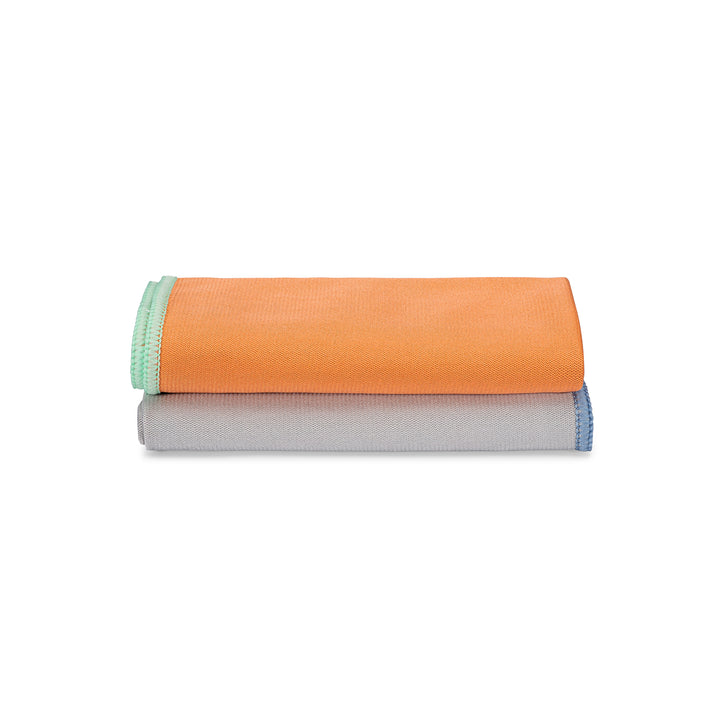 RENEW
Recycled Microfiber Glass Cloths Set of 2
WHY WE LOVE IT
We don't even want to think about how much yuck your fave tech attracts. Luckily this handy dandy 3-in-1 solution will have it as clean as unboxing day. Use the soft brush to sweep away keyboard gunk, the crevice tool for tricky edges, and the microfiber cloth as the ultimate screensaver (yes, we went there).
DESIGN
Bamboo, Recycled Plastic, Silicone, Microfiber
The CTRL Alt Clean is a great 3-in-1 tool that includes a brush, nib and screen cloth!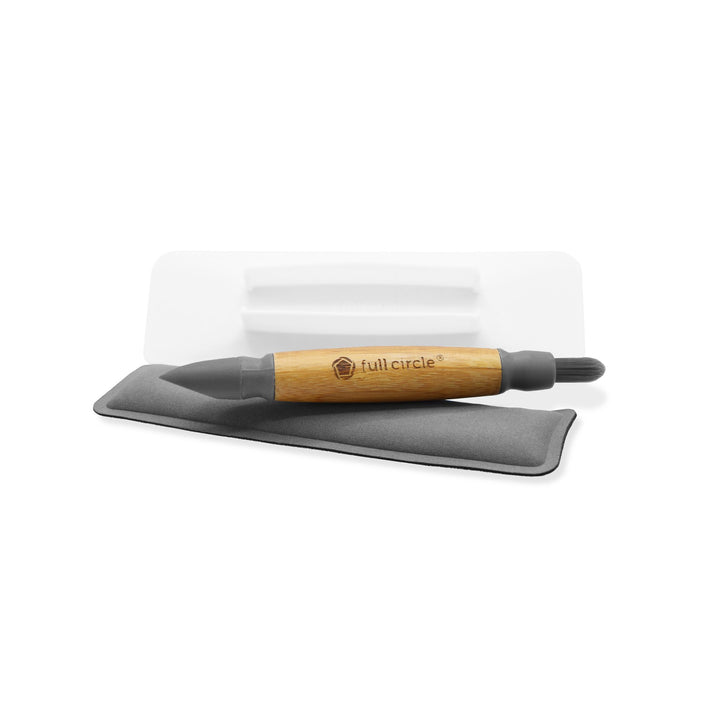 AT THE CORE
We're honored to be in your home, and promise to make ourselves useful. Not to mention sustainable, reusable, recycled and recyclable, even shareable, compostable, and occasionally huggable. Because we're totally committed to the home you live in, and the one we live on.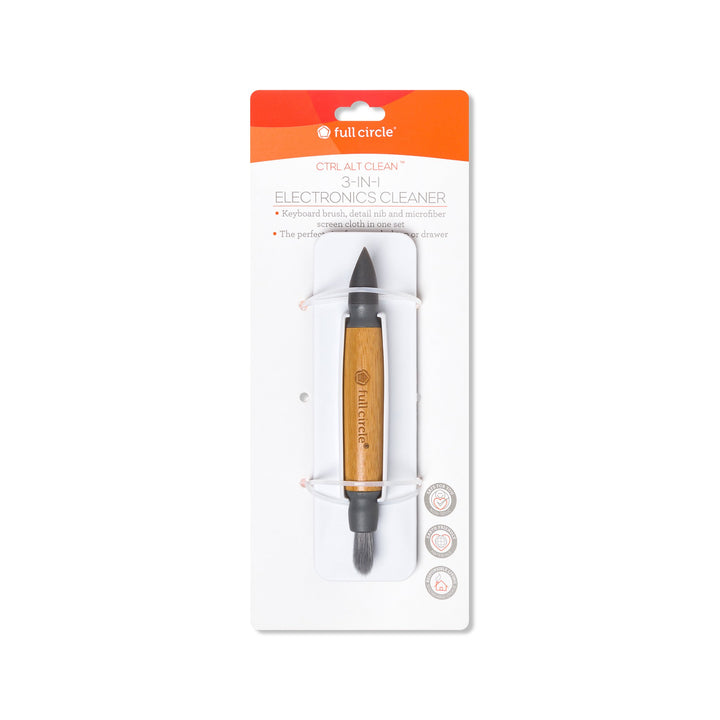 CARE INSTRUCTIONS
Hand Wash with warm water. Dry thoroughly.
Customer Reviews
Write a Review
Ask a Question
Filter Reviews:
keyboard
dust
laptop
ends
eraser
star
elbow grease
style
velcro
drink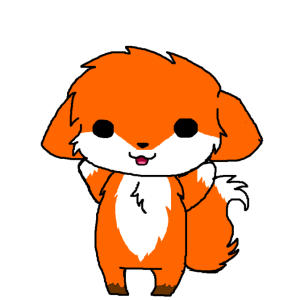 S
03/30/2022
Sedona

United States
Clean Keyboard!
My desktop was quite messy with dust and spots all over the keyboard and monitor but this fixed it right up! One star off only because the screen-wiper needs some elbow grease and spray if you have spots but other than that, love!
10/06/2021
Cassidy J.

United States
The brush makes me feel like I'm Bob Ross cleaning off happy little debris
I really like this product and it is so cute! Both ends work well. Love it. It really helps to clean off the cat hair from the laptop (and keyboard, the musical one not the one I'm typing on). It was satisfying and super easy to clean the screen just a minute ago - because I forgot that the one side was a screen cleaner!! I'm so glad I came back to this page to reread that, haha. This has an attractive style and I enjoy fun gadgets like this. Great product!
08/04/2021
LeAnne F.

United States
Works Good!
I like both ends and also having the screen cleaning pad on the back is great! Both ends clean well and the screen pad cleans good. I really like the brush end. It helps get dust out from down in good.
07/27/2021
James R.

United States
Works a charm
Lovely, visually-aesthetically pleasing and does the job it promises to do.
06/09/2021
Teresa P.

United States
great gadget
love it, best device for all computer surfaces. Highly recommend this tool
09/25/2020
Rachel J.

United States
Finally have a clean laptop
The "eraser" traps the dust really well and the little brush gets in the keys and cracks of my laptop so it's finally dust and dog hair free. I'm not quite sure what to use the little rubber tip for but maybe if I had like food or drink that had spilled and dried I could gently scrub it off with it. It's compact and does the job. My only concern is washing the pad and hoping that the velcro doesn't get messed up.
07/04/2020
sarah c.

United States
very nice!
super helpful little tool for cleaning my laptop screen and keyboard!