DRY EARTH
Absorbent Disk
---
Replacement absorbent disks for Keep it Clean, Scrub Queen and Royal Plunge. 

Made of 80-90% natural silica.

Absorbs excess water and keeps odors and mold from forming.
Toothbrush Holder Disk: 2.46" x 0.95" | 6.25cm x 2.4cm
Toilet Brush Disk: 2.99" x 0.43" | 6.25cm x 2.4cm
Plunger Disk: 5.95" x 0.43" | 6.25cm x 2.4cm
WHY WE LOVE IT
Dry Earth™ is made from a natural stone, we use this substance in the form of a disk at the base of your favorite bathroom essentials. Used to absorb excess water and prevent mold, this anti-bacterial powerhouse is a real game-changer in the bathroom.
DESIGN
Compressed Diatomaceous earth
Diatomaceous earth gets its name from what it's made of—diatoms, or tiny aquatic species that accumulate in our waterways. Diatomaceous earth is essentially a collection of fossilized remains. It's high in silica, so it's used to treat certain health conditions.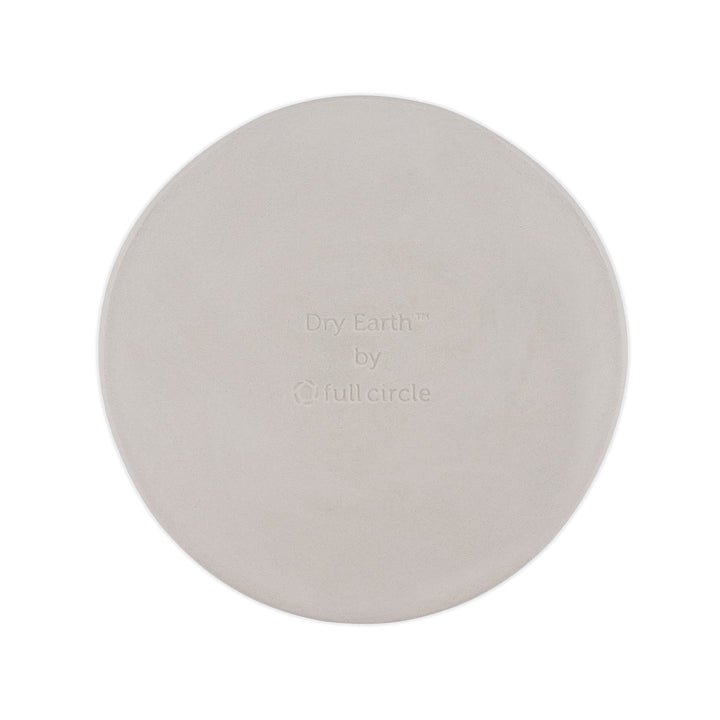 AT THE CORE
We're honored to be in your home, and promise to make ourselves useful. Not to mention sustainable, reusable, recycled and recyclable, even shareable, compostable, and occasionally huggable. Because we're totally committed to the home you live in, and the one we live on.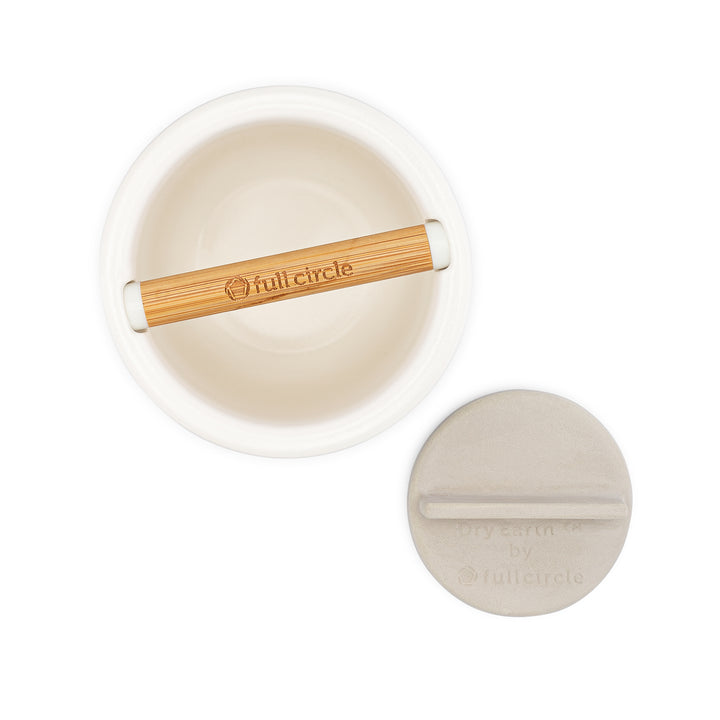 CARE INSTRUCTIONS
Full Circle Dry Earth disks can be hand washed in warm to hot water and allowed to air dry. Replace every 6 months as needed. 
Customer Reviews
Write a Review
Ask a Question
Filter Reviews:
toilet brush
stock
replacements
water
earth concept
necessities
earth
toothbrush holder
idea
liquid
11/16/2022
Deborah V.

United States
Dry earth insert for toothbrush holder
Really works well. Soaks up excess liquid so I'm not cleaning the holder daily!
11/15/2022
Whitney

United States
Works well
I love how it keeps things clean.
07/21/2022
Kasaundra P.

United States
Works real well!
Dry earth discs, for the toilet brush work real well. I am very pleased. I don't have to deal with wet, gross toilet water in the bottom of the toilet brush holder anymore. Grateful that's one less thing I have to worry about smelling in the bathroom. They were out of stock for awhile, and I was anxiously waiting to stock up. The one I have is still working, but glad to know I now have replacement s at my fingertips! I definitely recommend these.
01/21/2022
Bonnie G.

United States
01/11/2022
Tina H.

United States
Genius
I love, love, love this. Prevents my toothbrush from getting slime. I have been using the same disk for 1.5 years because the replacements were not being made. I stocked up this time.
12/31/2021
Sarah M.

United States
11/04/2021
Sherri T.

United States
Perfect Product
I absolutely love the concept of using dry earth disks to keep toothbrushes and other necessities sanitary. This is one of my favorite products made by Full Circle and I look forward to purchasing replacements in the future. I was super happy to see they were back in stock.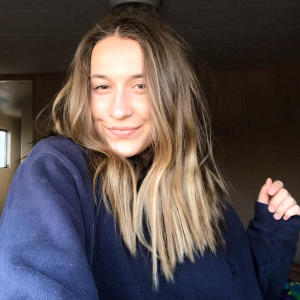 JM
10/07/2021
Jennifer M.

United States
Great Product!!!
Such a cool idea and I'm loving it so far!!
10/03/2021
Kathleen P.

United States
Great item
I had purchased a toothbrush holder and I saw that you recommended changing the dry earth every six months. I could see that mine needed changing. I love the dry earth concept. It really absorbs the water from the wet toothbrush and keeps it very clean. Thanks for a great product.