LOADS OF FUN
Anti-Static Dryer Balls
---
Less noisy than traditional dryer balls & large size won't get stuck in sleeves

Wrinkle-free clothes without chemicals or wool

Anti-static fabric quietly reduces cling, minimizing need for dryer sheets or noisy balls

Separates laundry to dry quicker and more efficiently

Set of 3 dryer balls
 3.3" diameter each ball

 | 8.5cm diameter each ball
You May Also Need...
LOADS OF FUN
Anti-Static & Lint Removing Mitt
WHY WE LOVE IT
Don't be sheepish about getting rid of static. Our vegan anti-static dryer balls are a quiet and eco-friendly alternative to wool dryer balls and dryer sheets. Your clothes will spend less time in the dryer, and come out free from wrinkles and static.
DESIGN
Recycled water bottles (rPET) with carbon filament static-dissipative fabric, 100% recycled water bottles (rPET) filling
Ideal for people with sensitive skin or wool allergies, our vegan, non-toxic, and unscented dryer balls sustainably stop static in its tracks. The soft recycled PET filling makes them less noisy than other balls and their larger size will keep them out of sleeves.
Our Loads of Fun laundry collection gives you the tools you need to take better care of your clothes, ensuring they last longer and wash more efficiently, allowing you to consume and purchase less. A win for your closet is a win for the planet.
AT THE CORE
We're honored to be in your home, and promise to make ourselves useful. Not to mention sustainable, reusable, recycled and recyclable, even shareable, compostable, and occasionally huggable. Because we're totally committed to the home you live in, and the one we live on.
CARE INSTRUCTIONS
To use, just toss all 3 dryer balls into medium/large-sized loads.
To refresh the anti-static outer layer, just throw them in the wash with like colors and a mild detergent.

Still have static? While dryer balls help your clothes dry faster, over drying can be a common cause of excess static. We recommend reducing your machine's drying time or heat to prevent over drying.
Customer Reviews
Write a Review
Ask a Question
Filter Reviews:
clothes
dryer sheets
whim
wool balls
dryer
overdrying
heat
surprise
packaging
amount
02/07/2023
Paula L.

United States
Works great
I've never used these before and bought them on a whim. Surprise, they work great and I will be buying more. Try them, they are marvelous.
11/19/2022
Erika H.

United States
LOVE these!
These have done a great job at replacing dryer sheets. I'd been wanting to start using an eco-friendly product in my dryer, but am vegan and didn't want to use wool balls. These work amazing and keep my clothes static free. They're big too! Highly recommend.
07/15/2022
Kerry

United States
Better than the wool ones
I do like these better than the wool ones. They don't end up all jumbled up in my clothes and definitely not a loud as the wool ones.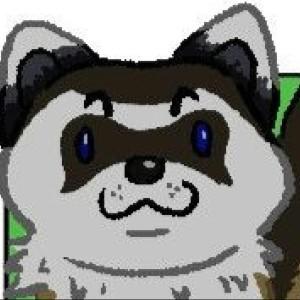 MS
03/18/2022
Mason S.

United States
Quite handy!
I bought these dryer balls in order to help reduce the amount of dryer sheets I needed, and they definitely help reduce static! You may, however, need to figure out a load time that works, or adjust the heat a little, because static may still be there when it's done drying, and the packaging does mention this! I didn't actually know overdrying was a thing that could happen!