You May Also Need...
FOMO - Refill
Dish Brush Refill
WHY WE LOVE IT
Eco-friendly foaming soap teams up with tough bristles to effortlessly attack grease and grime. Its smart, stand-up design promises a quick dry and top-of-the-line clean and the foaming technology uses less soap.
DESIGN
Bamboo, Bonterra™ plant plastic, plant fiber bristles, recycled plastic
The FOMO is comprised of recycled and plant based materials. A cool, functional design that puts the best cleaning power at your fingertips.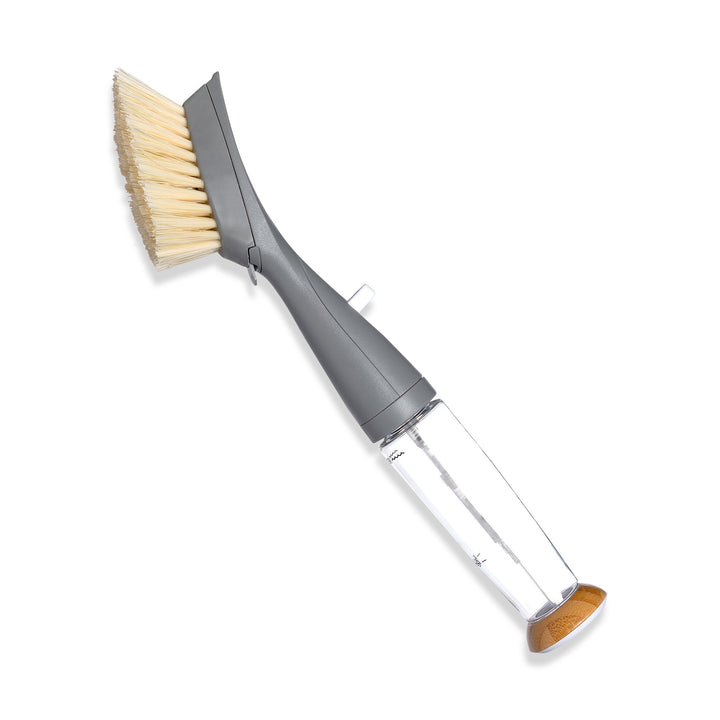 AT THE CORE
We're honored to be in your home, and promise to make ourselves useful. Not to mention sustainable, reusable, recycled and recyclable, even shareable, compostable, and occasionally huggable. Because we're totally committed to the home you live in, and the one we live on.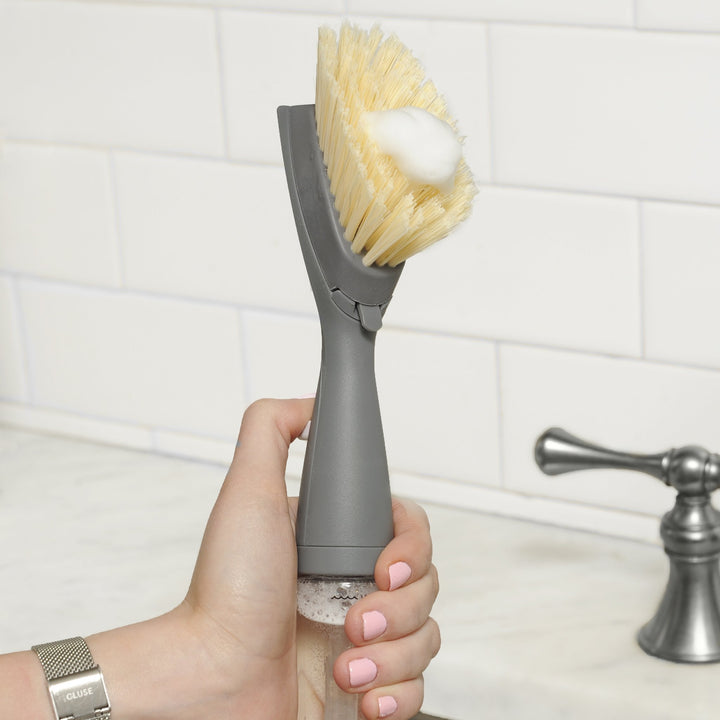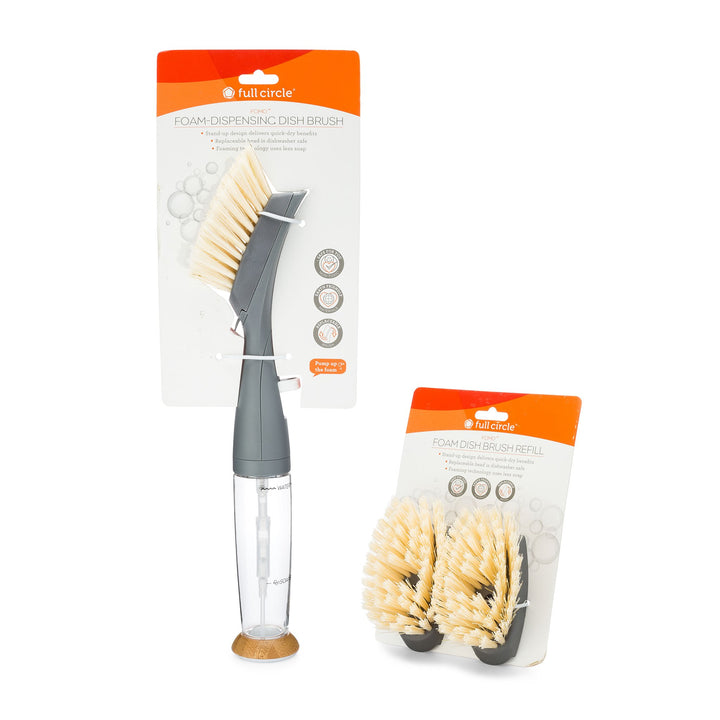 CARE INSTRUCTIONS
A brand new FOMO or one that's been on vacation from dish duty for a bit might take several pumps to get back out of vacation-mode. You can also relieve air bubbles that could be trapped inside by unscrewing the cartridge and screwing it back on prior to use. Dishwasher Safe(brush head):The brush head can withstand a run through the washer, but hand washing is recommended. Just let it dry thoroughly before using and you'll be ready to go. Hand Wash (handle):Rinse the handle with warm, soapy water to keep it looking good as new.
Customer Reviews
Write a Review
Ask a Question
06/16/2022
Carolyn B.

United States
Useful Product
I really like my dish wand. I love that it pumps soap right up into the bristles. Unfortunately, the lever on my first dish wand broke and wouldn't work anymore. But when I contacted customer service they sent me a new one.
03/07/2022
Justin R.

United States
Nice Foamy Suds
This brush produces good suds for washing dishes, when you have the proper ration of soap to water in the handle. I love that the brush is replaceable when it starts to get "frayed". You just pop off the old one, and slide on a new one, and you're back in business.
05/11/2021
Pearl W.

United States
Love it!
This is the best design for a dish soap dispenser brush that I've found. We use it all the time. I hope they never stop making it.