GO GREEN
Starter Cleaning Kit
---
Some our favorite items you need to start off your sustainable cleaning lifestyle!
16oz Capacity bottle to fill with your favorite cleaning solution or mix your own.
Durable bristles on our Be Good battle caked-on food and built in scraper on brush head.
Durable, slip-resistant grip gloves
Crumb Runner counter squeegee and Clean Again cloth to keep your counter spotless

Bottle Service Dimensions: 9.84"L x 3.23" W x 3.23"H – 25cm X 8.2cm X 8.2cm

Be Good Dimensions: 2.56" x 2.36" x 9.25"| 6.5cm x 6cm x 23.50cm
You May Also Need...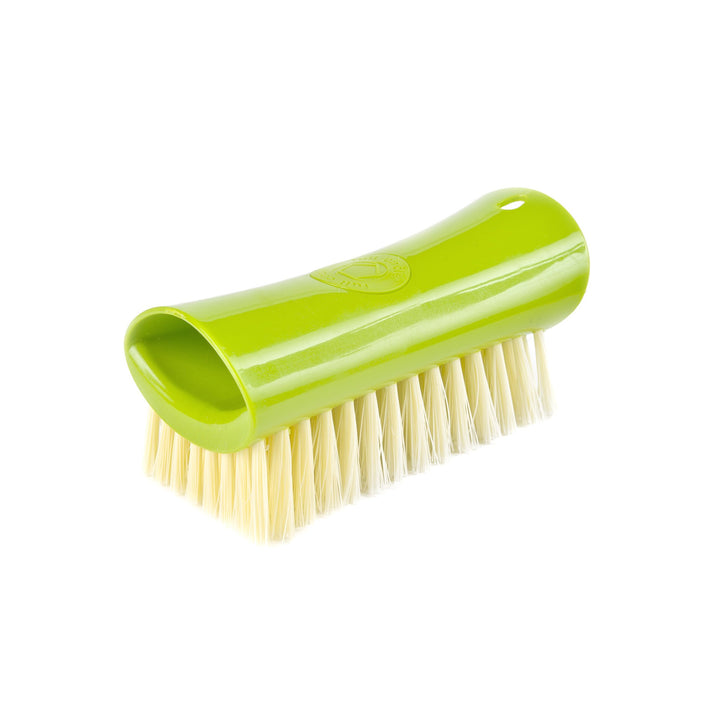 LEAN & MEAN
Scrub Brush
$4.79
Regular price
$5.99
WHY WE LOVE IT
Small steps in sustainability will go a long way. Get started with this helpful kit containing some of our favorite cleaning tools to keep your home and planet feeling its best.
Included is the Be Good Dish Brush, Scrap Sack Compostable Food Waste Bags Set of 10, Splash Patrol Natural Latex Cleaning Gloves, Crumb Runner Counter Sweep + Squeegee, Bottle Service Refillable Glass Spray Bottle and Clean Again Super Absorbent Cleaning Cloths.
DESIGN
Recycled plastic, Bamboo, Latex, Cotton, Rayon, Nylon, Glass, Silicone, Thermoplastic Rubber. Recycled Kraft Paper, PLA Vegetable based-liner, Water-based ink. 95% post-production recycled fibers.
From using phthalate free recycled plastic to a non toxic coating on the bamboo handle, you can rest assured this scrub brush will give your dishes that extra sparkle without the harmful chemicals. Interior lining made from a unique blend of nylon & rayon from plant fibers. 100% Natural latex exterior, 100 cotton cuffs. Lined to protect your hands from harsh chemicals and hot water.
AT THE CORE
We're honored to be in your home, and promise to make ourselves useful. Not to mention sustainable, reusable, recycled and recyclable, even shareable, compostable, and occasionally huggable. Because we're totally committed to the home you live in, and the one we live on.
CARE INSTRUCTIONS
Dishwasher Safe (Bottle Service glass): Your dishwasher can help give your Full Circle products a new lease on life. Just put all parts in the top rack for a quick refresher and a solid cleaning.
Hand Wash (Be Good, Splash Patrol, Crumb Runner, Bottle Service top : For the longest life, wash in warm water with some soap and allow to dry. Do not leave soaked for long periods of time. Hang dry gloves.
Compost (Scrap Sacks): Toss entire bag in your compost when full.
Washing Machine(Clean Again): Machine Washable: When things get dusty or crusty, just throw your product in the washing machine for a quick pick-me-up without the fear of spreading harmful dyes. Wash in cold with like colors, tumble dry low, and hold the fabric softener.