You May Also Need...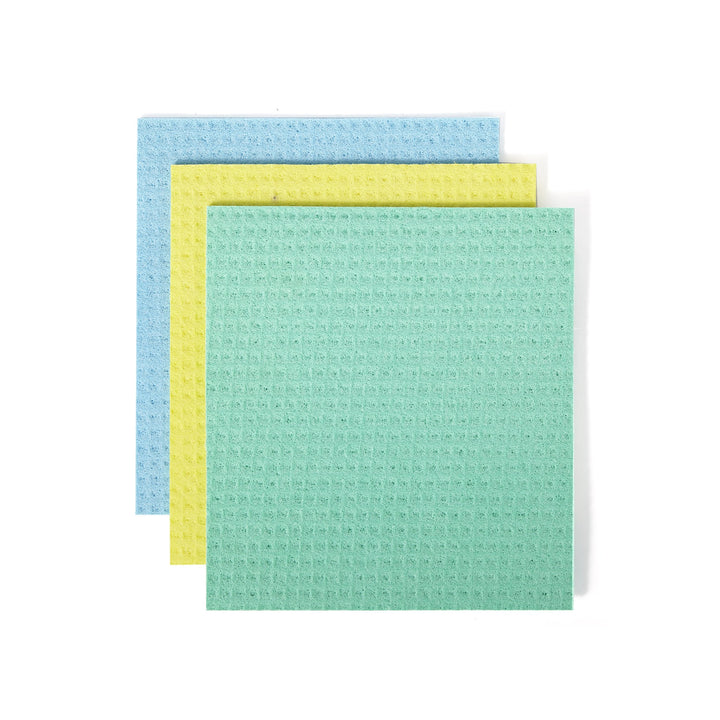 SQUEEZE
Cellulose Sponge Cloths
WHY WE LOVE IT
These biodegradable, plant-based dishcloths magically absorb 20x their own weight. Once spills have been sopped, toss in the dishwasher or microwave to disinfect. Utilize our different designs to keep your kitchen cloth separate from your bathroom cloth (for obvious reasons). That's some good sheet.
DESIGN
Cotton Cellulose Blend
A natural cellulose-cotton replacement for sponges and paper towels. Reduce your paper waste with a more absorbent, reusable option. 3 color assortment. Even better? They are completely compostable/biodegradable.
AT THE CORE
We're honored to be in your home, and promise to make ourselves useful. Not to mention sustainable, reusable, recycled and recyclable, even shareable, compostable, and occasionally huggable. Because we're totally committed to the home you live in, and the one we live on.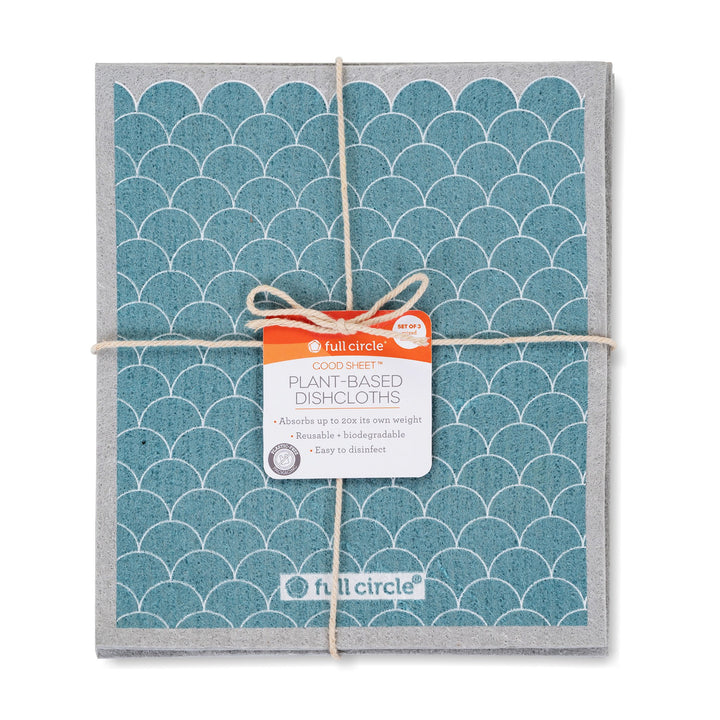 CARE INSTRUCTIONS
Dishwasher & microwave safe to disinfect.
Customer Reviews
Write a Review
Ask a Question
Filter Reviews:
dishes
spills
paper towels
cloth
reason
lifesaver
Absorption
plates
cardboard
towel
05/06/2022
Vanessa H.

United States
Love Them!
I've used these sheets for a while now, they have been through several washings. Holding up great and work well. I have another product like these that I purchased, not as thick or nice.
08/13/2021
Michelle

United States
More affordable than others
These are awesome! I've been using Swedish dish towels for a while but they are pricy. These feel the same but are much more affordable. I rarely use paper towels because these work so well!
08/09/2021
maria P.

United States
Great
They are absorbent, durable, and don't get smelly
07/15/2021
Susan K.

United States
Efficient
They look like pieces of cardboard but work remarkably well on dishes and spills. I haven't tried cleaning them but there are several ways to sanitize them. Wonderful!
05/18/2021
Isabel Q.

United States
Bye paper towels!
With this cloth there's cero need for paper towels.
04/10/2021
Adi L.

United States
Great paper towel alternative!
These work great. They are very absorbent. To use with a surface spray, I wet them first to make them more pliable. Very versatile.
02/23/2021
Jaime K.

Canada
I'll never use other cloths again
I absolutely love these. They clean up a mess so much faster than any other cloth I've used before. The absorbency is second to none. And I can't get over the fact that they are compostable and biodegradable. A quick pop into the microwave or dishwasher gets rid of that dreaded kitchen cloth smell. Definitely worth the cost.
11/04/2020
Melissa A.

United States
If only they were bigger...
Absorption is absolutely worthy of 5 stars! My only complaint is that the size is a bit inconvenient for drying plates or other sizable dishes. That's the only reason I sometimes go for a longer, non good-sheet towel for dishes. Now when it comes to spills, this sheet is a lifesaver! Not to mention paper towel-saver. Cleans up big spills in seconds with very little residue left behind. If a larger size comes out, I will definitely buy!
10/15/2020
Betty G.

United States
Pleasant surprise!
Very pleased.The dishcloths are awesome.