MARKET TO HOME SET
Produce Washing & Storage Set
---
The Ring cleans all produce from apples to zucchini with a comfy handle for ease
Goodie Bags made from recycled plastic AND replaces single-use bags for double plastic elimination!
Leak-proof, air-tight "lock" seal design for our Produce Keepers
3 different sizes of Produce Keepers for fruits, heads and stalks with different colored zippers

Goodie Bags include 2 Large Bags -12"L x 14" W" – 30.5cm x 35.5cm , 3 Medium Bags - 14"L x 18" W" – 35.5cm x 45.7xm
Ring Dimensions: 3.54" x 1.18" x 3.74" | 9x3cm x 9.5cm
You May Also Need...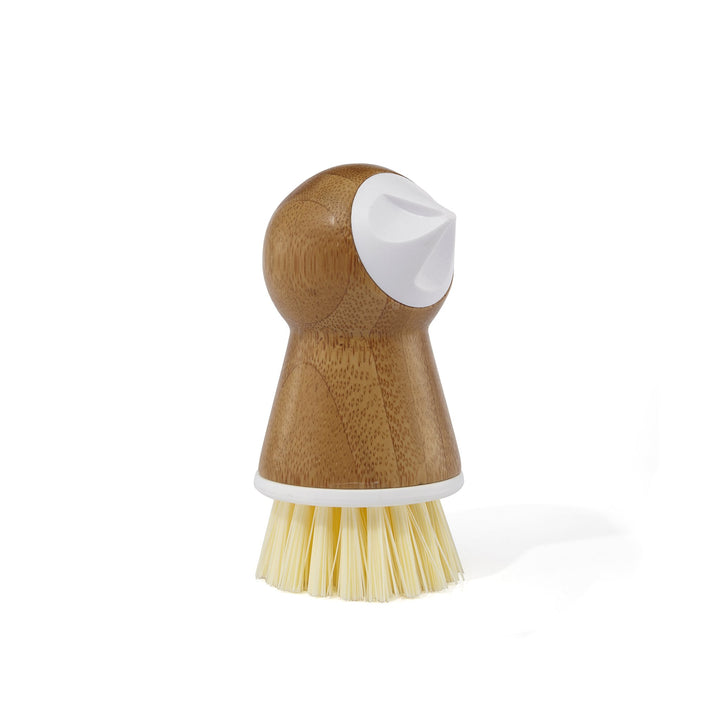 TATER MATE
Eye-Removing Potato Scrubber
WHY WE LOVE IT
Shop, wash, and store your fruits and veggies with the help of our Market to Home set. Fill up our Goodie Bags with fresh produce, scrub them clean with The Ring Veggie Brush and maximize their freshness and lifespan with our Produce Keepers!
Included is the Ring Veggie Brush, Goodie Bags 5-Piece Recycled Produce Set and Ziptuck 3-Piece Reusable Produce Storage Bags.
DESIGN
Bamboo, recycled plant fiber bristles (tampico) and recycled plastic bristles. GRS Certified recycled water bottles (rPET). Reusable food-grade EVA - free from phthalates, BPA, BPS, BPF, PVC and formamide.

Eating veggies are always a healthy choice, but not when you're worried about toxic byproducts on the tools that are helping you get them clean. The Ring has non-toxic coatings on the bamboo, and the recycled plastic and plant fiber bristles are BPA-free making it safe for you. Earth-friendly materials for our Goodie Bags: 100% recycled PET comes from a source certified by the Global Recycled Standard. Ziptucks are a versatile, sustainable and convenient storage solution that are also reusable.


AT THE CORE
We're honored to be in your home, and promise to make ourselves useful. Not to mention sustainable, reusable, recycled and recyclable, even shareable, compostable, and occasionally huggable. Because we're totally committed to the home you live in, and the one we live on.
CARE INSTRUCTIONS
Hand Wash (Ring & Ziptuck Storage Bags): Wash in warm, soapy water. Just let it dry thoroughly before using and you'll be ready to go. Turn the Ziptucks inside out for easy drying and let dry thoroughly before using. Safe for use in the fridge and freezer. Some discoloration is normal. Bamboo Care: Help keep your bamboo products gorgeous by avoiding any prolonged soaks and using a natural cream or oil to restore their natural glow. 
Machine Wash (Goodie Bags): Machine wash cold. Hang dry