WHY WE LOVE IT
"I cleaned up!" he says. The countertop disagrees: tiny specks of hair everywhere, stuck on everything – until now. Made of recycled plastic and bamboo, Shave the Day's natural latex sponge cleans up small wet hairs and the bristles easily sweep up the dry ones into its handy dustpan, sparing your sink (and taking your plumber off speed-dial). The tool locks into its dustpan for easy storage -- it's our pocket-sized solution that shaves the day.
DESIGN
Recycled Plastic, Bamboo, Natural Latex
Natural-latex sponge and nylon bristles allow you to tackle wet or dry messes, leaving your sink spotless.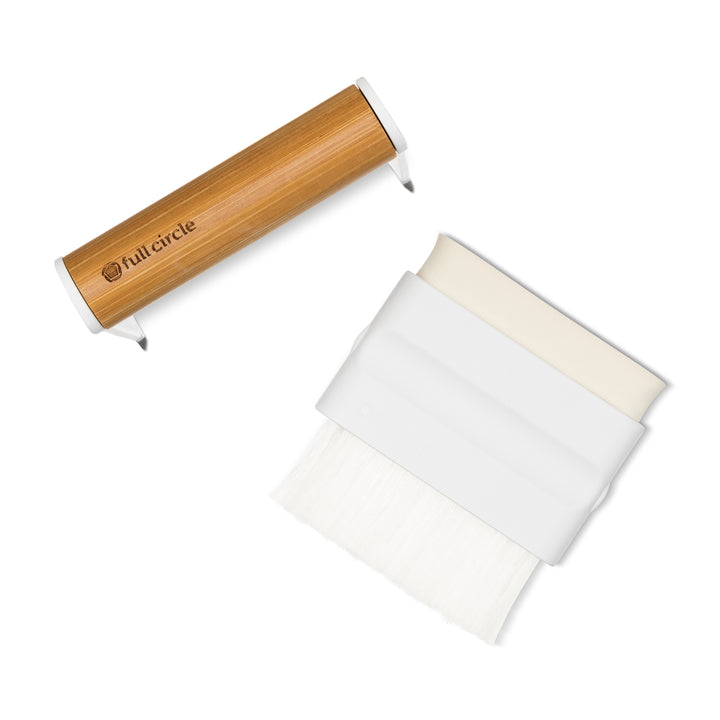 AT THE CORE
We're honored to be in your home, and promise to make ourselves useful. Not to mention sustainable, reusable, recycled and recyclable, even shareable, compostable, and occasionally huggable. Because we're totally committed to the home you live in, and the one we live on.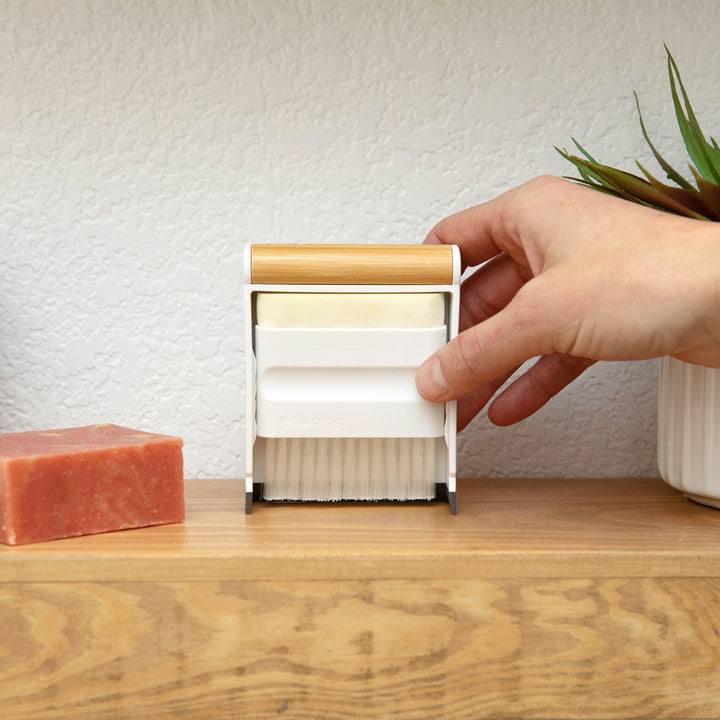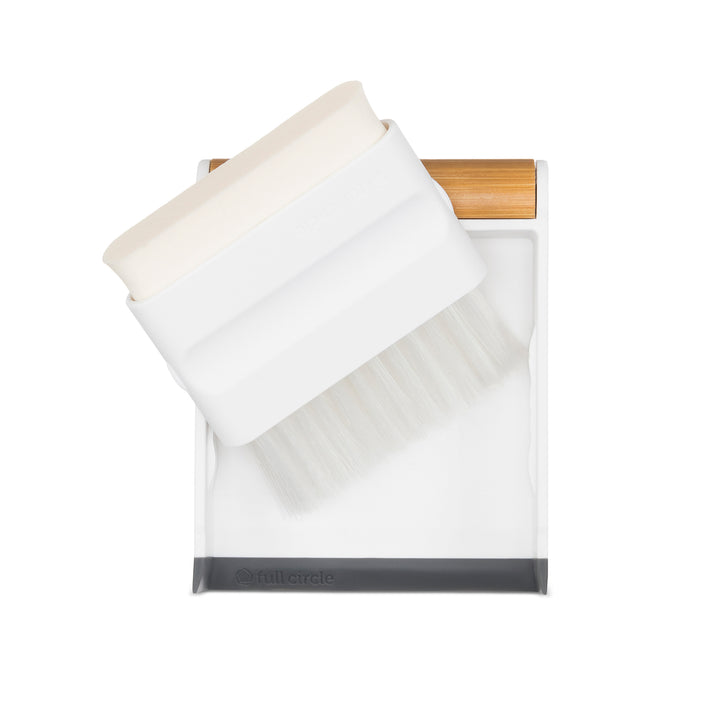 CARE INSTRUCTIONS
For the longest life, wash in warm water with some soap and allow to dry. Do not leave soaked for long periods of time.