WHY WE LOVE IT
Spiff your space without your hands getting dirty. Our sleek, slip-resistant gloves combat muck while keeping you dry and out of harsh chemicals' reach. From kitchens and baths to mudrooms and more- this sturdy pair goes the distance in style.
DESIGN
Latex, Cotton, Rayon, Nylon
Interior lining made from a unique blend of nylon & rayon from plant fibers. 100% Natural latex exterior, 100 cotton cuffs. Lined to protect your hands from harsh chemicals and hot water.
AT THE CORE
We're honored to be in your home, and promise to make ourselves useful. Not to mention sustainable, reusable, recycled and recyclable, even shareable, compostable, and occasionally huggable. Because we're totally committed to the home you live in, and the one we live on.
CARE INSTRUCTIONS
Hand Wash in hot water, hang dry.
Customer Reviews
Write a Review
Ask a Question
Filter Reviews:
gloves
pair
hand
lining
dishes
dishwashing
grey
cooperative
time
amount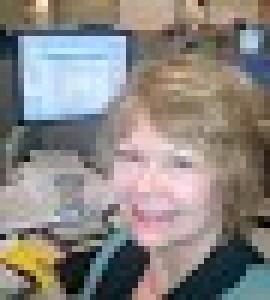 MG
08/26/2021
Martha G.

United States
Splash Patrol
These are, for my money, the best gloves on the market. I highly recommend the gray ones. (A green pair developed a sticky residue that transferred to some of my dishes. The company very kindly sent me a replacement pair.)
08/17/2021
JoanneK

United States
Durable Gloves!
I am so happy to have found good quality, sustainably made gloves! The lining is comfortable and the gloves last a reasonable amount of time considering the dishwashing I put them through. And when they are no longer suitable for dishwashing they move on to art projects, gardening and other cleaning projects.
08/13/2021
Michelle

United States
Comfortable Gloves
I like these gloves a lot! They're my second pair, the medium fits my hand better than the large.
07/22/2021
Claudia C.

United States
Nice Gloves!
I love that they have a lining and folded cuffs! Things are always dripping on me when I clean the shower. Very soft on the inside and I'm super happy.
06/27/2021
Anna G.

United States
Gloves
I purchased these gloves in gray and I am very satisfied with my purchase. They fit well, have a nice lining and look stylish. I definitely recommend this product!
06/09/2021
Jordan

United States
Back for More (Gray S/M)
These are comfortable don't leave space at the tips of my fingers (as latex gloves often do). The lining made it so my hands didn't feel sticky when wearing. Tragically, my gloves ripped (a total weird accident) so I need more!
04/15/2021
Eugena M.

United States
Soft on the inside, durable on the outside
Soft on the inside, durable on the outside. I'm hooked!
03/02/2021
James R.

United States
Saves my skin from the heat and detergent.
Given that, at 78, comfort and protection are a must, and that I am, as time goes on and my ability to get to the local laundromat is very limited I do laundry at home, by hand..I waited until I found these gloves (which, instinctively I knew were right. and snapped up at my local Co-Op) as the general hardware choices were too short and tight.Now I can get much more energetic at washing my clothes in the deep, older kitchen sink. I then squeeze dry them, still with gloves on so I don't have to subject my skin to too much twisting. The extra, fabric, length is awesome. Just shows what a bit of thought and research can do.Now, I just got these and, if necessary, I shall add any other comments I glean, over time.
10/26/2020
Ashley A.

United States
Love!
They fit perfectly and they are very useful.
10/16/2020
Erin B.

United States
Super Soft & Durable
Before these I tried another eco-friendly pair of gloves & they were so flimsy that I could only use them a few times before they got a ton of holes in them.These on the other hand feel amazing to wear, doesn't feel like I'm wearing rubber gloves at all. They're very soft & comfy which is great because I'm trying to protect my hands and nails while doing the dishes & cleaning.They're definitely worth the price!