WHY WE LOVE IT
Paper towels seem downright silly after keeping these colorful cloths sink-side. They clean like a dream then can go straight into your dishwasher to be used over and over again. Color-coded so you can use one at the sink, another for counters.
DESIGN
Cellulose
There's some scary statistics out there about the nastiness associated with sponges. Have no fear, our plant-based cellulose can be disinfected and contains no triclosan.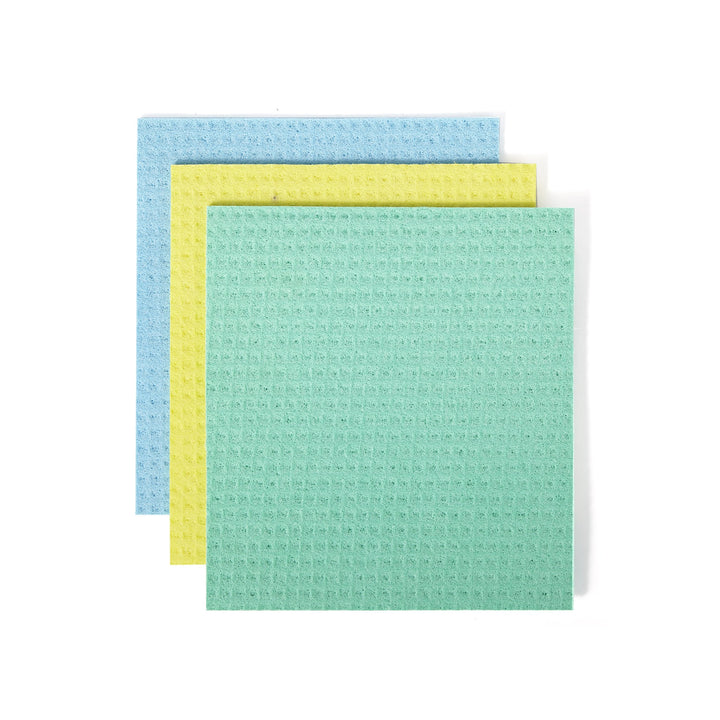 AT THE CORE
We're honored to be in your home, and promise to make ourselves useful. Not to mention sustainable, reusable, recycled and recyclable, even shareable, compostable, and occasionally huggable. Because we're totally committed to the home you live in, and the one we live on.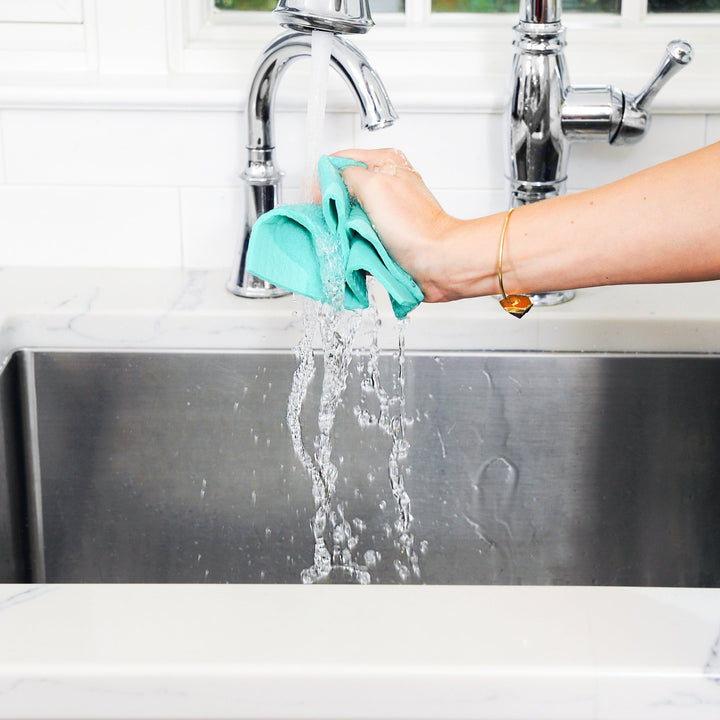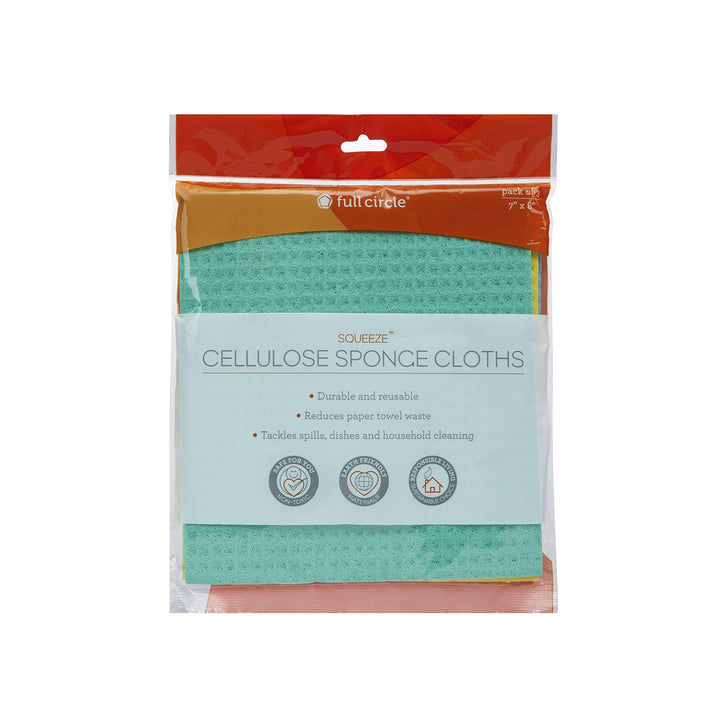 CARE INSTRUCTIONS
Microwave Safe: Your microwave can do double duty: reheating last night's pad thai and killing the nasty bacteria found in sponges. One full minute on high should work (just make sure it's wet). Dishwasher Safe: Your dishwasher can help give your Full Circle products a new lease on life. Just put all parts in the top rack for a quick refresher and a solid cleaning. **This product cannot be used on aquariums.
Customer Reviews
Write a Review
Ask a Question
Filter Reviews:
sponges
paper towels
packaging
amount
part
dishes
purchase
item
kitchen
washing machine
03/07/2022
Nancy0

United States
Cellulose sponges
Excellent! I love using them! They do an awesome job with no streaking. I love that they are washable and reusable. Very pleased with my purchase.
12/31/2021
Sarah M.

United States
05/14/2021
Natasha T.

United States
Game Changer
Great item to have so far. Cuts down so much unwanted waste, and dries quickly.
03/22/2021
Ala

United States
Outstanding
I've used many sponges and cloths before, but these are definitely the best. Very absorbent, soft, last long and DON'T SMELL!
10/06/2020
Diane B.

United States
Packaging
I love the Squeeze sponges but am surprised by the amount of packaging for a company that is working to save the environment. There was plastic wrap for each package of sponges and Wasted cardboard around the vegetable brush.
10/13/2020
Full Circle Home
Hi Diane!We are glad to hear you like the products themselves. We are always innovating our packaging to meet the needs of our different retail partners as well as to minimize our environmental impact. Our cardstock used in packaging is 100% Recyclable and compostable (and printed with Water-Based Inks that are safe for any garden). A running change we are making to our entire line for 2021 is transitioning away from any petroleum based plastics in our packaging, and all wraps for our products will be made of conrstarch-based PLA Plastic that is fully biodegradable.Thanks!
09/24/2020
Hope K.

United States
Fantastic product
My favorite part about these is I can toss them in the dishwasher after a few uses. So easy! Eventually I'd love to stop using paper towels and this helps so much.
07/07/2020
Robin M.

United States
Great absorbing squeeze sponges
I like using these squeezes because they soak up a lot of water or moisture and makes cleaning a breeze. I put them in the washing machine to disinfect and air dry them.
07/07/2020
Full Circle Home
Thanks Robin! We always appreciate an adoring fan!
07/03/2020
Tal C.

United States
Awesome product
Great for spills, or cleaning the stove, or around the sink. Great value, very happy with the product.
Hands down...best spongy cloth ever!
I love these things! Super absorbent and I have a 4 year old that's notorious for spilling any and everything! Give them a good wring out and they wipe up countertops, table tops, and my stainless fridge without leaving any wet streaky spongy marks. I put it in the top rack of my dishwasher each week and switch them out to get even use. Very durable, I can't say enough good things about these little treasures. The only thing that would make these things better is just adding some cute patterns or additional colors to them, other than that 10 out of 10, easy!
Great replacement for paper towels
I'm a college student living in a dorm at the moment, and was tired of buying paper towels all the time when it just ends up in the garbage. I bought these instead, and they have lasted me so far for a year. It's waste-free and saves you money (especially for a student on a budget). It's great because right after cleaning, you rinse it out under running water and let it dry until the next use. They seem to need frequent washing like cheap towel rags. I use it with Dr. Bronners to clean the countertops, my drawers, and the bathroom. So glad I found these :-)