WHY WE LOVE IT
Team up. This dynamic duo has, and it's glorious. This compact sweep set has a loop which allows it to hang while also being completely self-standing, so you can kiss that clumsy tangle of brooms and dustpans goodbye. With one touch, the dustpan pivots to empty easily into the trash - say goodbye to awkward wrist gymnastics and tragic garbage misses. Now you're playing with the pros.
DESIGN
Bamboo, Recycled Plastic, Recycled Aluminum, Thermoplastic Rubber
This thoughtfully designed combo clicks together and easily hangs up for storage. Did you know? This product is made with 50% recycled aluminum. We've partnered with a supplier who upcycles aluminum scraps from manufacturing into new material, working towards a closed-loop manufacturing process.
AT THE CORE
We're honored to be in your home, and promise to make ourselves useful. Not to mention sustainable, reusable, recycled and recyclable, even shareable, compostable, and occasionally huggable. Because we're totally committed to the home you live in, and the one we live on.
CARE INSTRUCTIONS
Wipe Clean, Wash bristles with warm water and soap if very soiled.
Customer Reviews
Write a Review
Ask a Question
Filter Reviews:
broom
dust pan
hair
handle
everything
work
teeth
kids
sounds
second
02/11/2022
Nicholas F.

United States
Nope.
Broom is wayyyy too short. And the dust pan really sucks. It does not pick up trash, goes right under. First and last time buying from this site.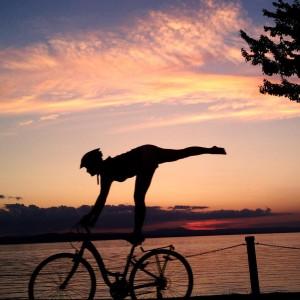 SY
01/24/2022
Sequoia Y.

United States
Classy but hard to use
I was really excited for this useful duo but pretty bummed to discover when it arrived that it's so short, it's hard to use. I'm only 5'4" and I have to hunch the whole time I'm sweeping to hold the handle of this broom. Makes it pretty frustrating to sweep for more than a second or two. The entire height of the broom just needs to be longer. Otherwise, I'd love it as it's a beautiful set with useful features. Having an upright handle on a dust pan is so great. The edge doesn't quite stay down flush on the floor in the center despite the rubber on it, though so you have to push stuff on a few times. Could be excellent, just missed the mark a bit.
01/07/2022
Madelyn S.

United States
Great broom!
I was shocked at how well this broom clings to everything! And the teeth on the dust pan work so well everything comes right off! Highly recommend, but know it's shorter than most brooms.
12/31/2021
Sarah M.

United States
12/11/2021
Cynthia

United States
Disappointed
Broom is short. Dust pan sucks. It does not pick up trash, goes right under. First and last time buying from this site.
10/29/2021
Mike

United States
10/11/2021
Polly E.

United States
Handsome and functional
I have had several similar sets of broom and long handled dust pan. This one is very good looking. Love the circular pole holder especially. It works fine, though the way the pan swings both ways takes some getting used to. It has a rubber edging where it meets the floor, but fine dust takes a few sweeps to get scooped up. I use the set daily in my studio to sweep up wood shavings.
09/27/2021
Stephanie M.

United States
Nice
This is probably the best dustpan I've ever had, and everything is quite well constructed and thought out. My one and only complaint is that the broom is so short it's really difficult to use. I'll probably have to get a new broom for the sweet dustpan. Wish I could've bought them separately.
09/21/2021
Heidi S.

United States
Use and store easily
Great product! Easy to use and store!
09/03/2021
Christine T.

United States
Wonderful
I love it! Thank you !